Wednesday, 12 September 2012
School Diaries: My experience as Pageant Committee Head
Never in my dreams would I have thought about organizing an event as big as a beauty pageant. No wait, scratch that. Never in my dreams would I even imagine myself organizing any kind of event. Most of it is because I am pretty much a very busy person. I have my studies, my blog, my layouts, and my non-existent love life (HAHAHA) to worry about. I use up about four hours of my time everyday commuting from home to school, and the rest I juggle for my studies, social activities and of course, sleep. So, why did I agree to add another obligation to my otherwise complicated schedule? To be honest with you, I don't really know. I always said from the start that I entered this simply to avoid being a pageant contestant, but during the course of the events I slowly found myself learning to love what I was doing. All the stress of typing out paperworks, endless meetings, looking for sponsors, pulling out clothes and running around all the time (instant workout!) was nothing compared to the end result. I know I haven't been the best organizer (my being a first timer is partly to blame! And that I never got to watch any of the past pageants hihi) and that I made a lot of mistakes during the course of the program, but I would just like everyone to know that this has been an amazing learning experience for me. This is definitely something I will remember for the rest of my life.
So anyway, let me now take you through my experience in photos and captions! :)
June 22, 2012 - Mr. and Ms. SNA Screening
This is the first part of our journey! I already made a post on this, so if you're interested, you can read about it here.
July 22, 2012 - Mr. and Ms. SNA Photoshoot
I went around being a personal assistant, a stylist, a runner and and yaya all in one with this girl over here! Hi bebe Dash. You guys should follow her. She runs an awesome fashion blog. :)
Me with Batch Viverezante's (my batchmates!) candidates, Sarah and Gel. Haggardo versoza lang ang peg ko! Haha!
August 18, 2012 - Mr. and Ms. SNA Pre-pageant
With the emcees, Ade and Lars!
August 25, 2012 - Mr. and Ms. SNA Grand Pageant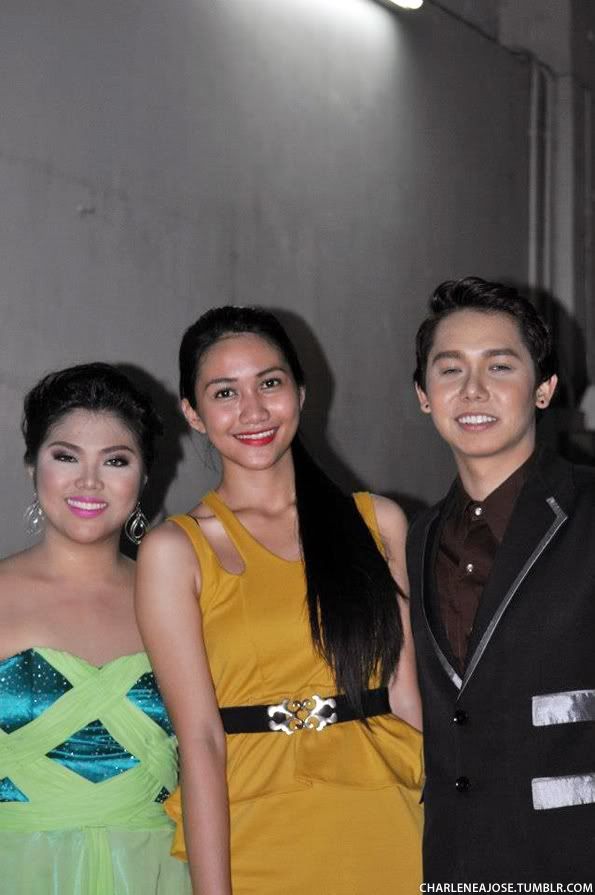 Back stage with the emcees, Cheska and Will. Haggardo versoza face ulit! I was running around the gym all the while. I had someone flat iron my hair (hello, Tonie. Thank you!) but I ended up putting it in a pony tail still. Haha!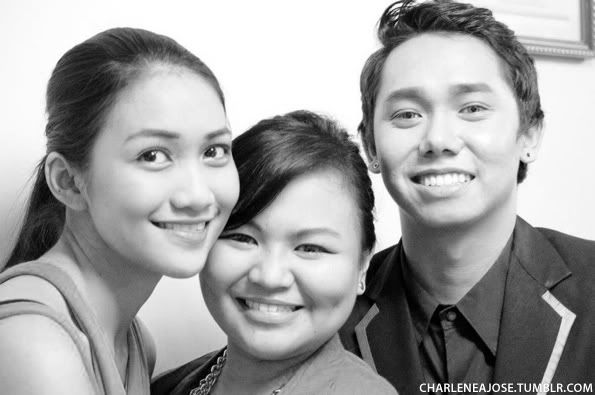 Me, Dasha and Will, taking advantage of the airconditioning of our school's clinic. LOL.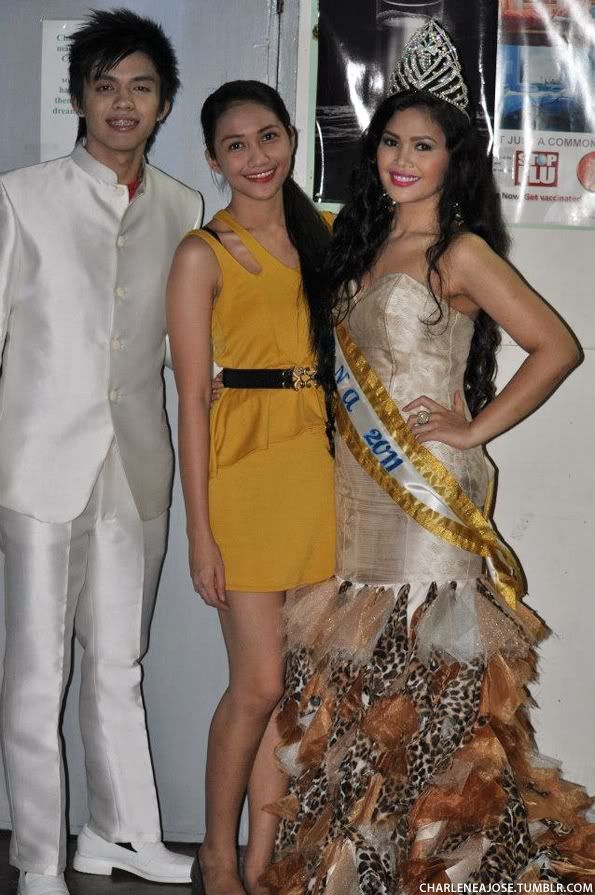 With Barry and Mitch, AKA Mr. and Ms. SNA 2011!
This girl is too pretty for my life! Imagine my surprise when she said she wanted to have a photo taken with me. She also won during the university wide pageant last year too, by the way! Hi Mitch! :)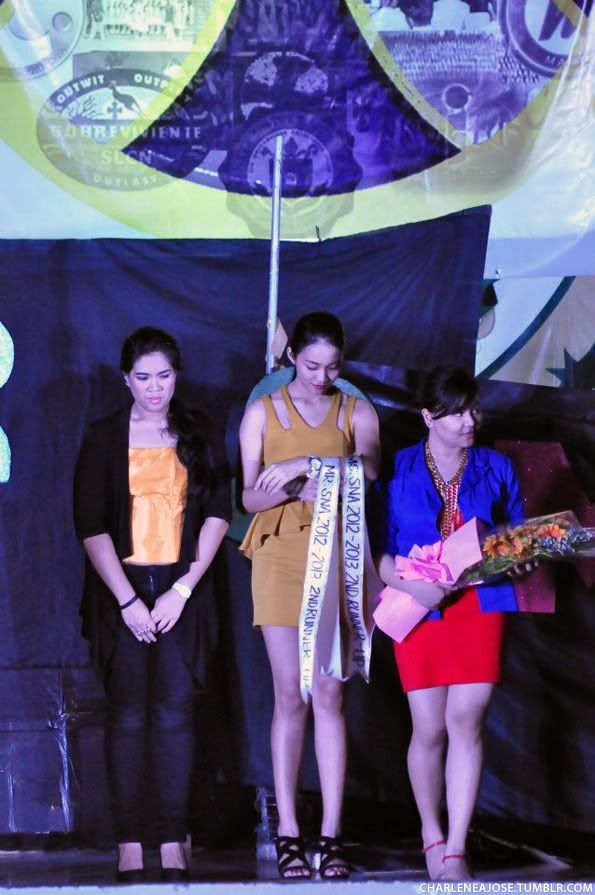 Awarded the second runner ups with my fellow organizers. If you want to know more about what I was wearing that night, you can take a look at this post. Thank you Little Nook for my dress! P.S. Nakaka-bulag sa stage, okay!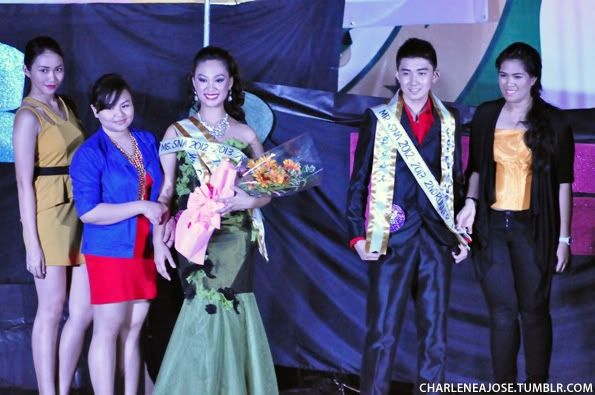 To our sponsors, Little Nook, Style Trend and Mitch Desunia Haute Couture, thank you so much for trusting us with your products! We hope to work with you guys again in the near future!
To the contestants, congratulations to all of you! You are all winners in your own right. To the newly crowned Mr. and Ms. SNA, we'll be seeing more of each other soon. Let's go and bag Mr. and Ms. Trinity University of Asia!
To my fellow organizers, Dasha and Krizia, to the SNA Officers, Alizza, Luigi, Jordan, to the other committee heads, Kuya Charles, Ate Robby, to our photographers, Sir Trix, Kuya Neil, to our SNA adviser, Ma'am Ambay, to everyone who got involved, gave a helping hand or simply gave encouraging words, thank you so much! Alam ko daig ko pa ang nanalo sa pageant sa mga pinagsasasabi ko (Haha!) pero maraming salamat sa inyong lahat! This wouldn't be possible without you guys!
And to you, my dear readers, thank you for always being there for me and my blog! I said this once and I'll say this again. I will never be where I am without you guys. And for that, thank you so much! :)
As usual, I have to be heading to bed soon. I have AM duty tomorrow! Thank you so much for taking the time to read this, and have a good night! :)
Photo credits: Fhia Harjanto, Dasha Corpuz and Krizia Catapang
#dashacorpuz
#friends
#organizer
#pageant
#personal
#school
#self