Hello! I know this post is pretty late, but I feel the need to have this event documented (more of personal reasons than professional ones haha!) because it is my first time to ever walk for a fashion show! Last November 29th (a day after my 20th birthday!) I got to be one of the 2,255 models who walked the runway for Glorietta Vibe and beat the Turkey, the current world record holder for the most number of models to walk in a fashion show. Let me now take you through what happened that day in photos and captions!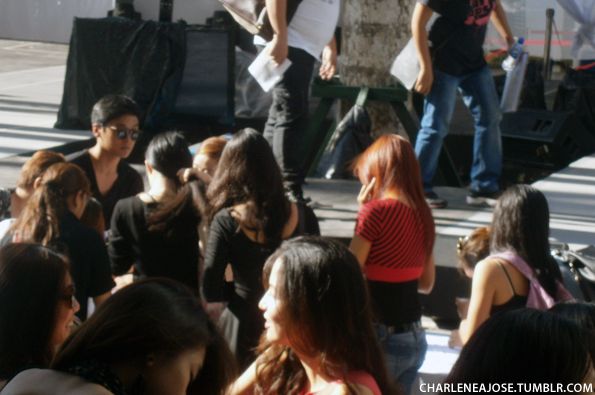 Spot me at the Registration table! I'm glad that I am so used to always being on time (perks of being a student nurse!) because I got to avoid the huge crowds and all the hassles if otherwise. Everyone assigned to our station had to wear black, most probably for uniformity and easy identification.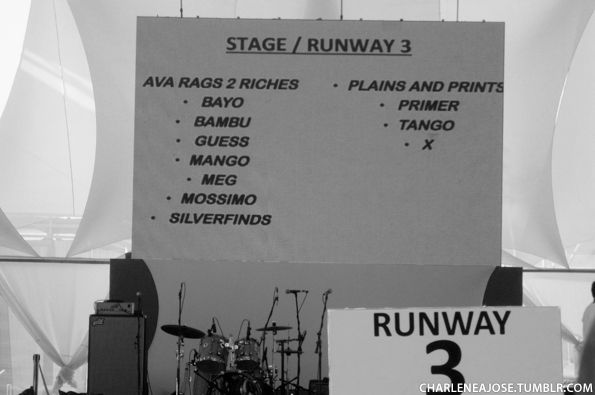 If you are wondering how I got in, I don't really know what to answer! I got an e-mail from AVA some weeks before the event, and I went on ahead and submitted my photo because I thought, "Hey, I've got nothing to lose" I wasn't expecting anything at this point though. Then another week passed and I saw all these girls (on facebook) asking people to 'Like' a photo somewhere. I got curious and checked it out. Turns out it was for the same event where I sent in my photo a week before. I don't really know why but I sent a photo again, probably just to make sure my entry got in in case they changed the mechanics. But unlike the rest, I did not ask others to 'Like' my photo, or whatever is needed to get in. I got two e-mails in the following days, and that is how it all started. Initially, I got picked to model for MEG. I went on with the process of submitting my information and going to the fitting. No more than 30 minutes after my fitting though, I received a text saying I was now going to be part of their 'Vibe' segment because MEG decided to use 'pro' models. It was really confusing that time because everyone else was being moved from one brand to another, a segment to the next. I read a lot of frustrated comments over at the model's community page, but at the end I am thankful that I got to stay where I was supposed to be.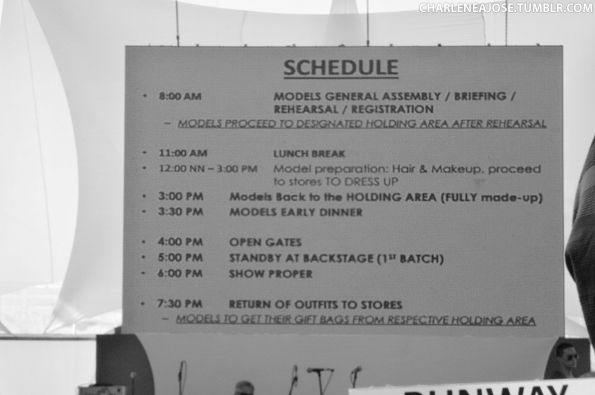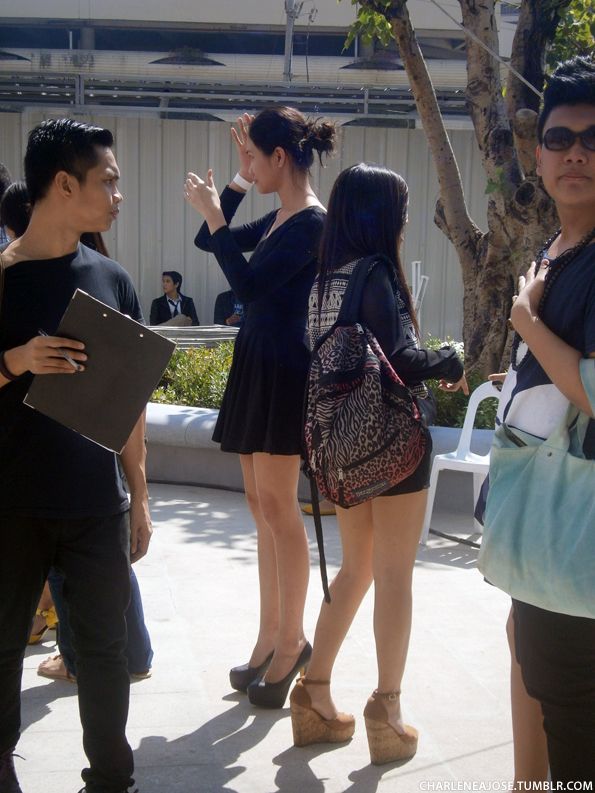 Anyway, after the registration came the rehearsals. Like what I said above, this is my first time to ever walk on a real runway. Naturally, I was nervous, but I was more excited because being a runway model has always been one of my ultimate dreams.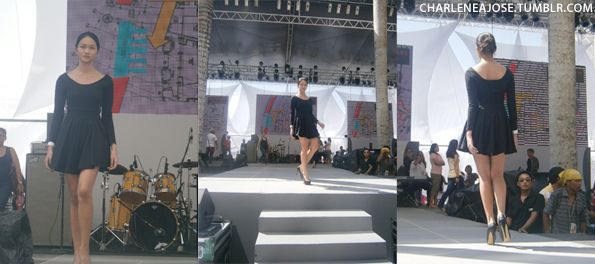 To be honest, I did better during the rehearsals than the actual show (Haha!) I do not regret anything though! If there's a first time, there will always be a second, and a third, and so on and so forth. I really hope I get to do this again! :D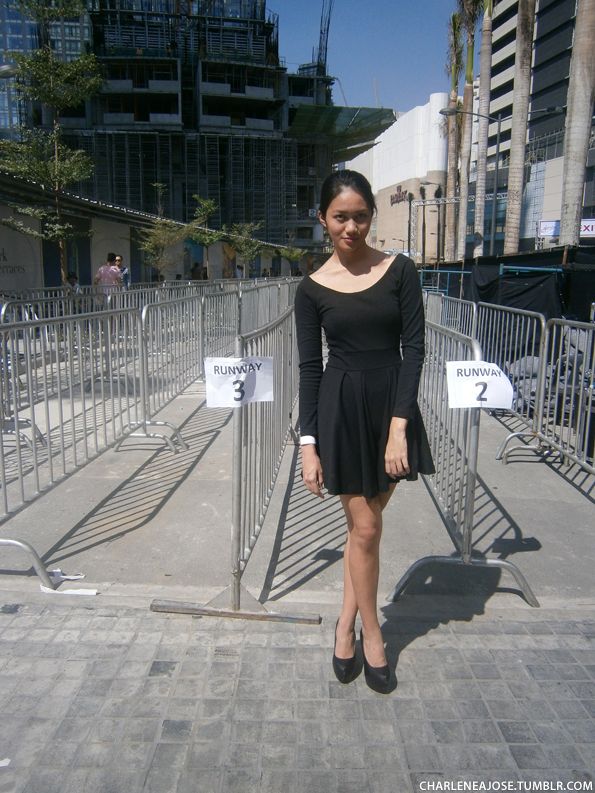 Queuing lines 
After rehearsal, we were all sent to our respective holding areas and were given lunch. Something random: I am so glad that I brought my bestfriend with me, because I couldn't have possibly made it through the day without her. Take the photo above, for example. I am not really choosy when it comes to food, but when I don't feel like eating a certain item, I won't eat it. I love how my bestfriend knows me so well that when she came back to check on me (yes, we're sweet like that) she bought with her an extra burger saying 'Sabi na eh' That's me, caught on the act, eating a burger while ignoring all the stares of the other models. Haha!
After lunch, we all set out to do hair and make-up. Our brand's peg was clean and simple. We actually started up with pretty light make up, but my bestfriend insisted that she didn't want me looking pale when the spotlights hit me, so we ended up with this. Glad I listened to her though because my fellow MEG models (except a few girls plus the ones I've spent the day with. LOL) wore even crazier make up that I did. NKKLK!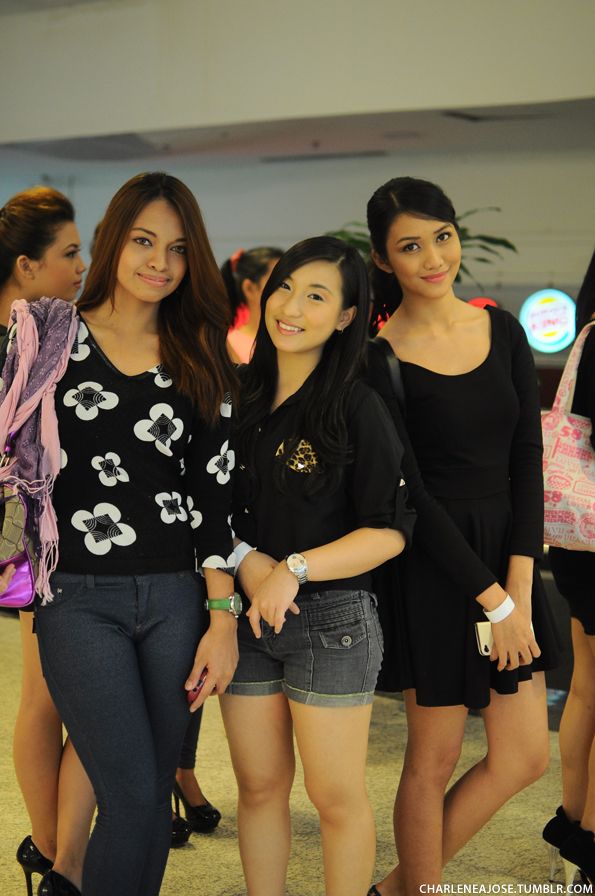 And now I shall bombard you with repetitive photos of the girls I met that day. I've always loved experiencing new things, and with those experiences come being able to meet new people and make new friends. Say hello to my fellow MEG models, Cyrille and Karen. A little background info. This is Cyrille's third time to do ramp, and Karen is a commercial model.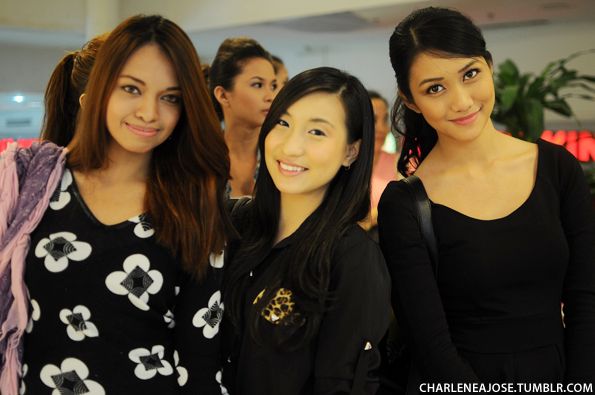 Thanks Jash for being there for Neri and me! Thank you for taking photos also! :D
Finally, it was time to change into our runway outfits. I got assigned to the color blocking group. The photo above (right) was my first outfit. The stylist changed my top though because he wanted me to use a detachable collar. Shame too because even though this is not the best outfit in the world, I liked it better than the second one. But then again, this is not me, Charlene, the fashion blogger, but rather Charlene the model so whatever I wear, I should do everything to bring the best out of it. Nasa nagdadala yan, ika nga! ;)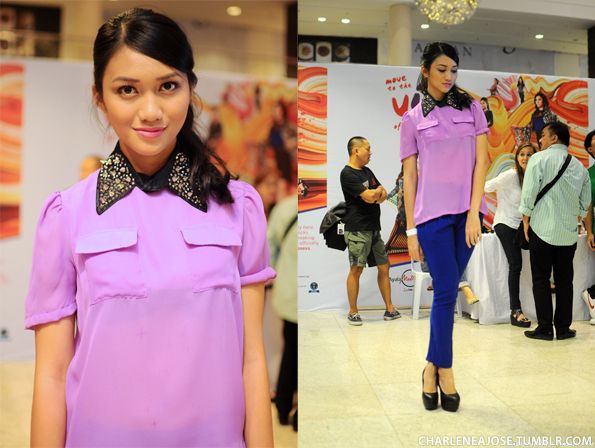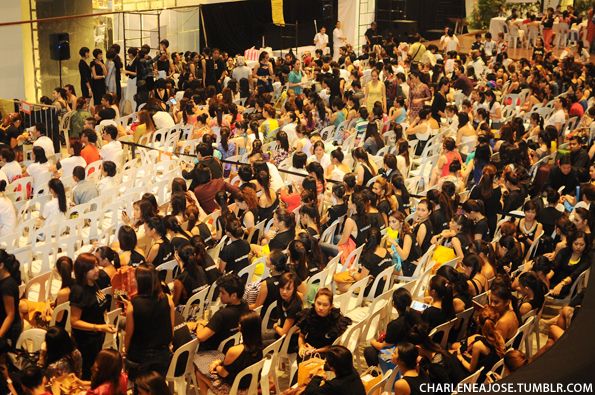 A photo minutes before the show! Everyone around me was in high spirits, and so was I!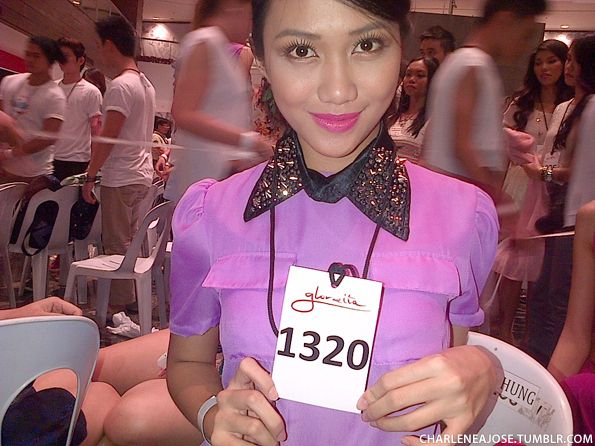 My official runway number. I was model number 1320 out of 2255. Being part of something that big is just overwhelming!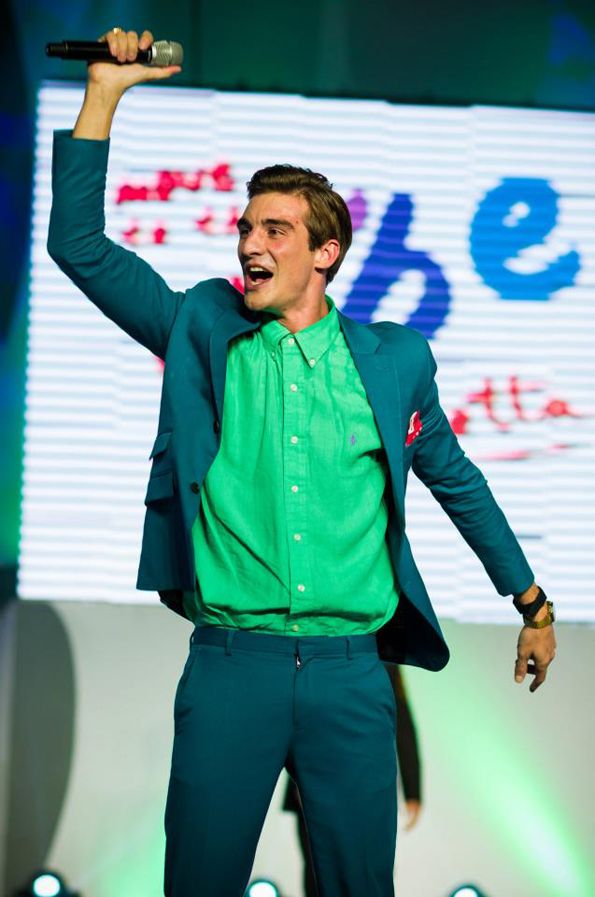 And then it was finally time for the show. I walked in after Kyle Patrick sang 'Go for gold' (I was bouncing on my toes and screaming out the lyrics that I knew backstage if only to calm my nerves a bit!)
I was told the show wasn't open for the public, so I got a bit sad because I realized no one would be able to take photos of my first runway walk. I think it was my lucky day though because a fellow blogger, Angel Rodriguez, was sitting just at the end of our runway! I think she recognized me and started taking pictures! I heard her scream and looked at her when I reached the end (that explains my funny pose LOL) Nonetheless, I am so glad someone got to document this milestone with clear photos. Thank you so much Angel! You don't know how happy this made me! My bestfriend managed to squeeze in through the crowd and caught my walk on video too, by the way. Yay for double blessings!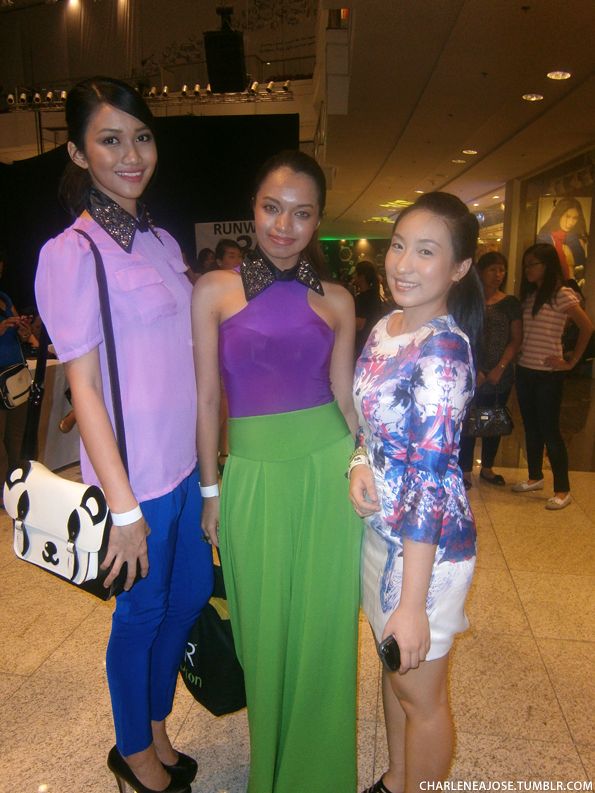 Thank you so much again to AVA for making all of this possible! I was dead tired when I got home but it was all worth it! Here's to hoping for more runway walks in the future! I'm one step closer to reaching one of my dreams! :)
P.S. I know this post has so many grammatical errors and whatnot! I'm too tired to proofread but I promise to edit this post soon! :D
Photos by: Nerielle Cabanero, Karen Gracelle Alog, AVA.ph and Jash Manuel
What do you think of this post? Comments are always appreciated! :)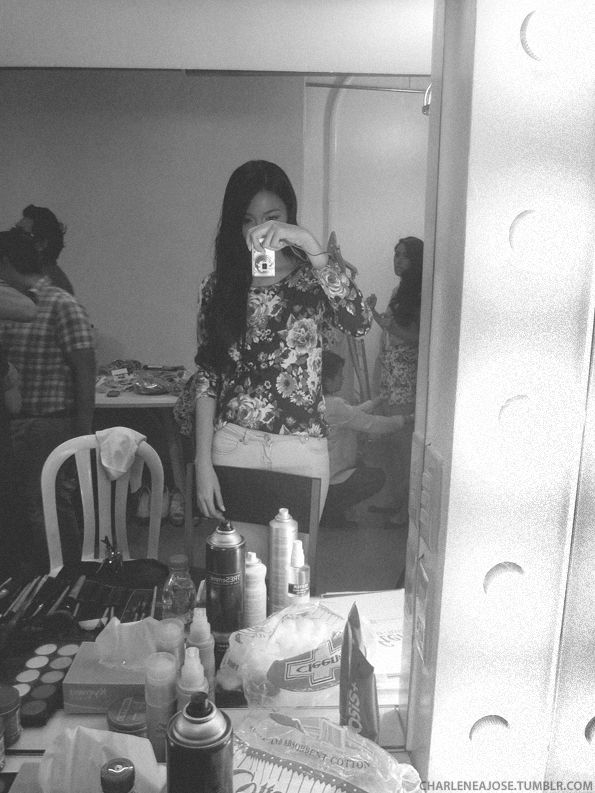 Hello! Before anything else, let me first let out my delight for this is my first time to model for a major clothing brand *Weeee!* Since the photos for Jellybean's Holiday 2012 Lookbook already came out (view my sets here) I can now finally blog about the shoot itself! Let me now take you through what happened in photos and captions! :)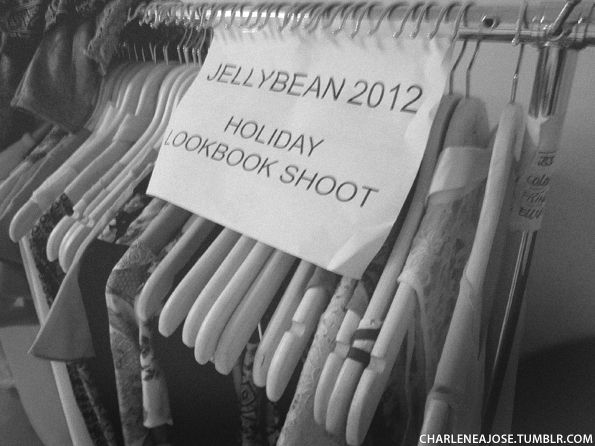 All of you know that punctuality is high on my list of priorities (lessons I learned from being a nursing student!) and that in my past shoots I always make it a point to arrive earlier than the call time. So it came to no surprise when I was the first model to arrive for this particular shoot. Fast forward to hair and make up (which was done fabulously by Marquee Alonsabe and Christoper Deximo of Folded and Hung Famous Salon) and off to model the clothes I go!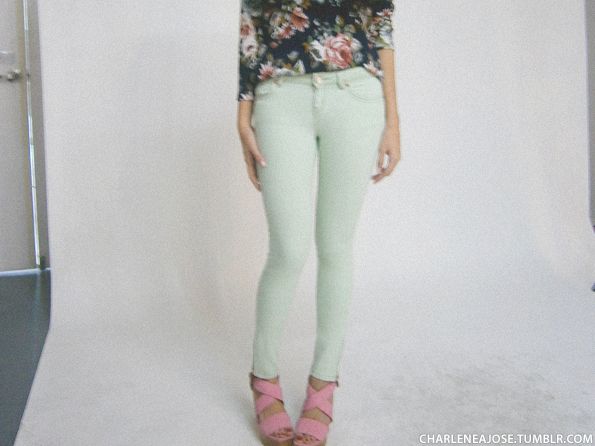 I got to do three sets before the team ordered a break, and I took that opportunity to take photos that I can share with you guys (blogger kung blogger!) while munching goodies on side, of course!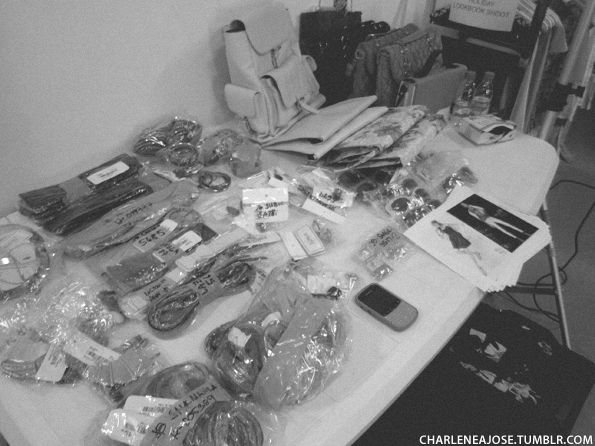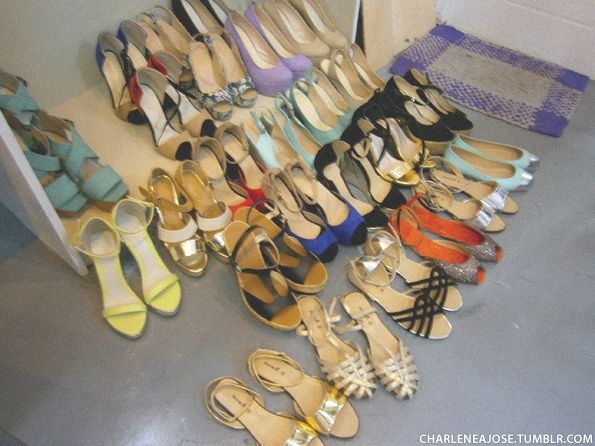 Hello, pretty babies! My favorites would be the gold and silver sandals (I swear. I need more flats in my life!) Also the minimalist shoes on the second row. Hihi. I don't think I have to tell you to watch out for Jellybean's Holiday collection, noh? ;)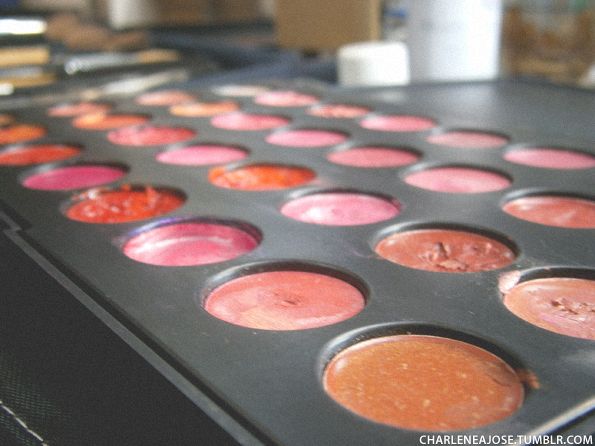 During the break, I also took to not only taking photos but also conversing with the staff, make up artists as well as the other models. I am a very shy person (really, I am!) and most of the time I won't talk to you unless you talk to me first (which is one of the many reasons why most people's first impressions of me is 'mataray' or 'masungit') but when it comes to times like these, going out of my shell is a must. And what did it get me? New friends, of course! :D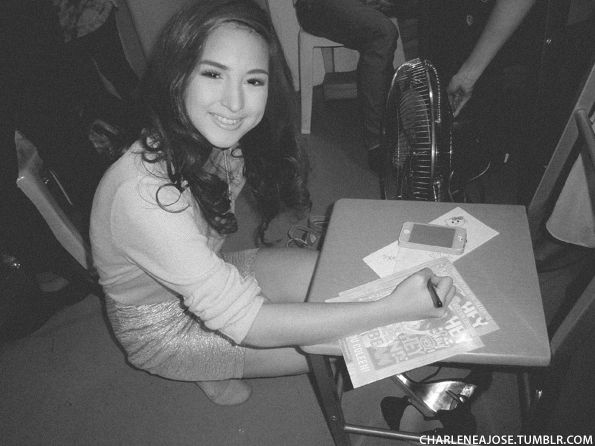 Now, if you've been reading my blog for a long time you probably already know about my siblings, Tommy and Chelsea. Well, it turns out that they are major fans of the noontime program 'Showtime' and the moment they learned about my photoshoot with Jellybean and that Coleen Garcia will be a part of it too, they immediately wrote letters and begged me to bring it to Coleen herself. Of course, being the supportive (and awesome. Don't you forget this, Tommy and Chelsea! Haha!) Ate that I am, I made cards Coleen can sign and the other for her to keep. So to make this short, I approached Coleen during the break, with my heart pounding and face flaming (I told you I was shy!!!) gave her the letters and asked her to sign the card for my siblings. Thankfully, she received the items sweetly. Hello Coleen! Thank you so much again for making my siblings happy with this message of yours! :)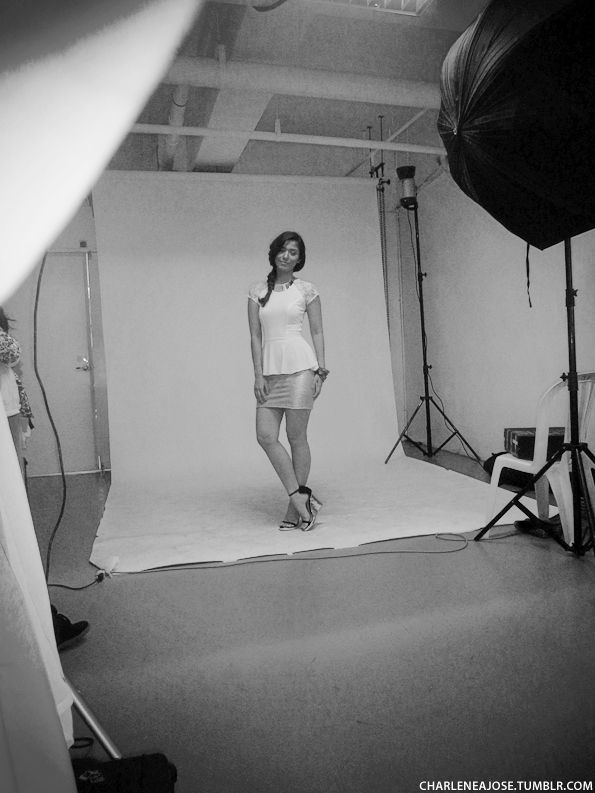 Lauren Young, another one of the talents present in the shoot! She's really nice too and kept saying how skinny I was and how I had pretty hair (LOL) Hello Lauren, if ever you get the chance to read this! :)
By this time, I had finished all six sets, so I resorted to taking photos and making chikka! Haha!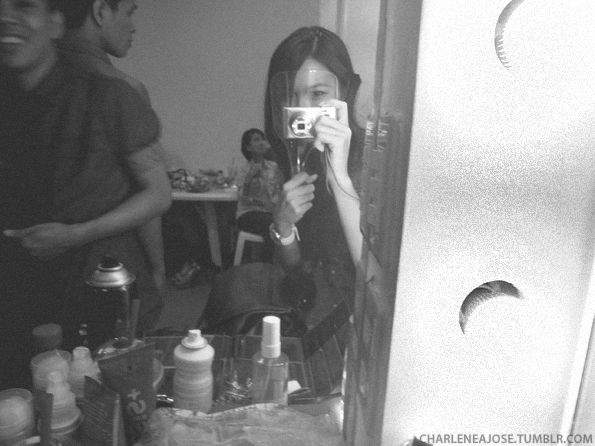 I sat myself near Marquee and Christopher (whom by that time I was already comfortable with) and talked about everything from make up, to fashion and the inevitable, celebrity gossip. LOL!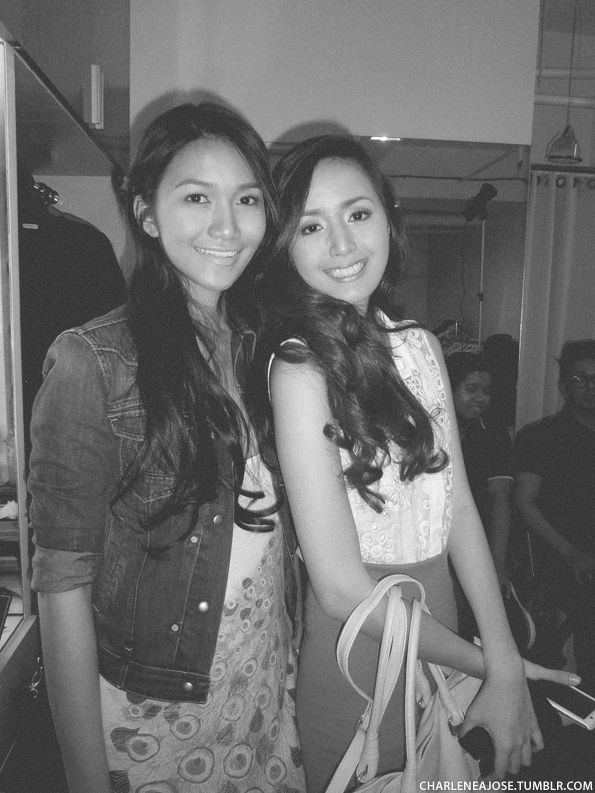 Me and the other model, Rolini! Hello, Rolini! :)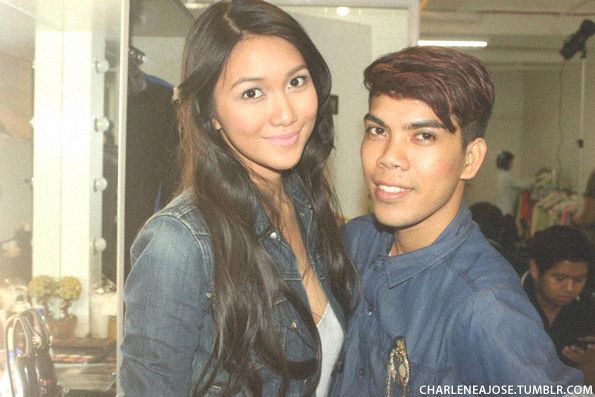 And to end this post, here's a photo of me with my fabulous make up artist, Marquee Alonsabe! If ever you guys go to Robinson's Place Manila, do drop by Folded and Hung Famous Salon and look for Marquee or Christopher. I swear by their services! :)
It's November 2 today so that means Day 2 of my big blog birthday giveaway is already out! Click this to join now!
Thank you so much for reading and have a good night! :)
What do you think of this post? Comments are always appreciated! :)