Friday, 7 September 2012
WIP + Giveaway winner (charleneajose x Paradise Treats)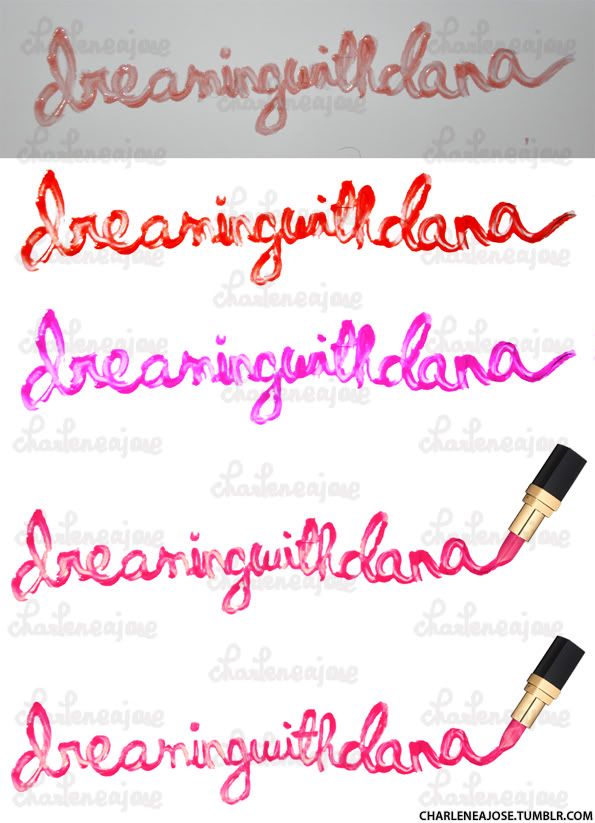 Hello everyone! Since I have nothing interesting to post today, here's a sneak peek of a banner I am working on for a client. A third of the requests I get nowadays are for blog banners. Most of you do not know, but the reason why I started making personalized layouts (I started with Friendster!) was that I wanted a profile layout that I can call my own. That said, I always make sure each and every banner I create is unique, while still keeping in mind the client's request, of course.
The banner above is a first for me, mainly because I used a very unusual medium - lip gloss! My client asked me to make a banner using a font that resembles letters written with lipstick, and since all the fonts I found didn't appeal to me, I decided to make my own. I did try making the same one using lipstick though, but the end product just turned out too messy and the lines were too thick. So there you go! Haha! :)

Hire me! I make layouts! Send an e-mail to chrlnajose@yahoo.com and I'll reply with my rates!

Now, I won't keep you waiting any longer! Click on read more to see if you're the lucky winner of my giveaway with Paradise Treats! :)
#Paradise Treats
#winner
#layout
#work in progress
#lipstick
#lipstick font
#lip gloss
#draft