Friday, 4 January 2013
Pink Friday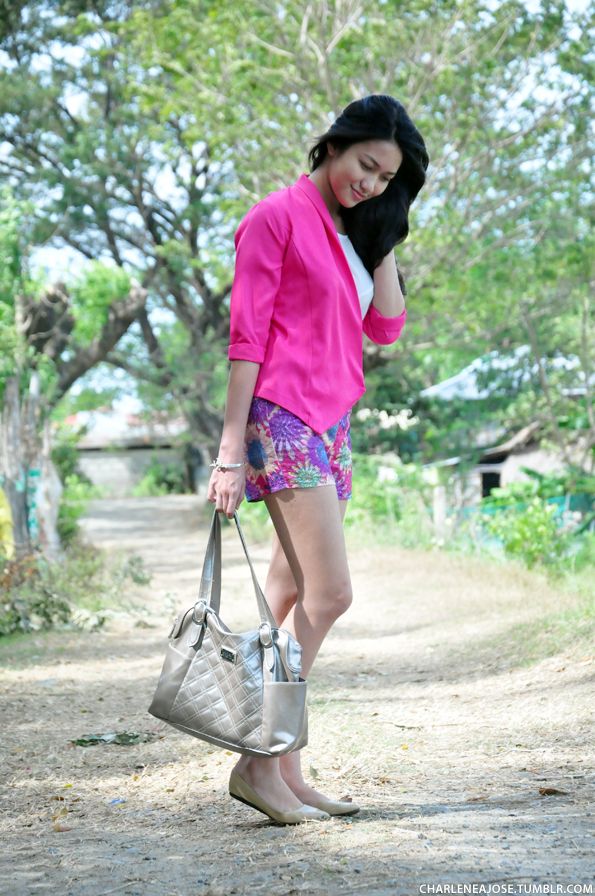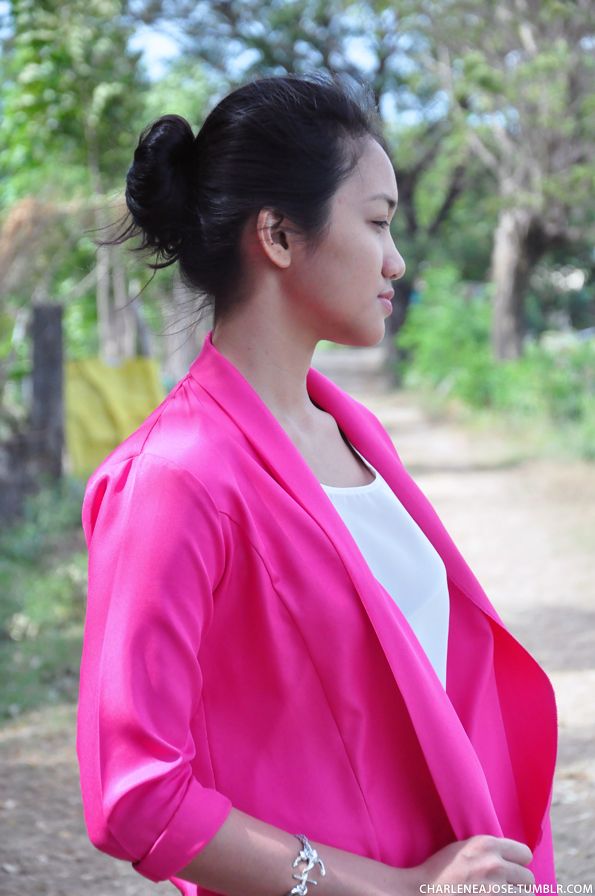 Pink blazer - courtesy of Little Nook, White top - G2000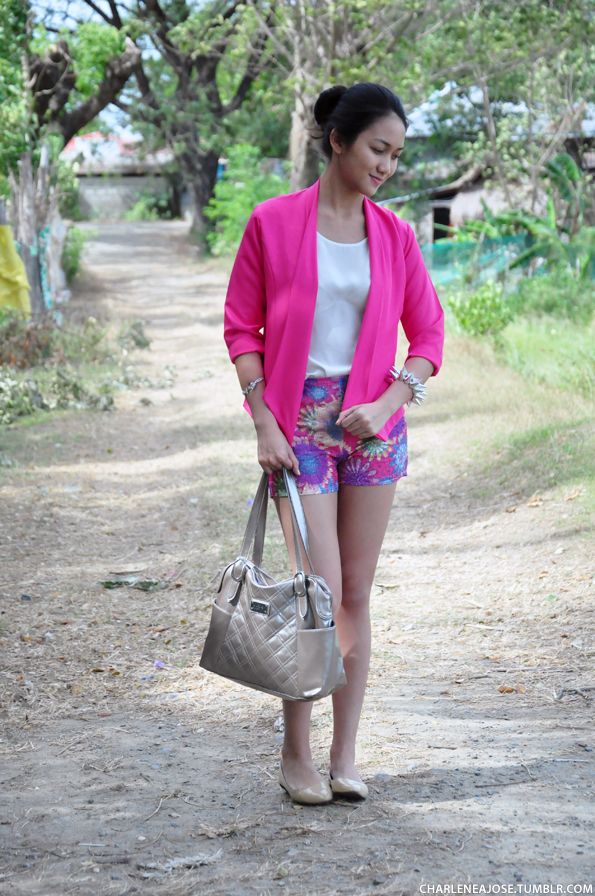 Printed shorts - Divisoria, No brand flats, Mettalic Bag - Kenneth Cole
Silver anchor bracelet - courtesy of Be always Fierce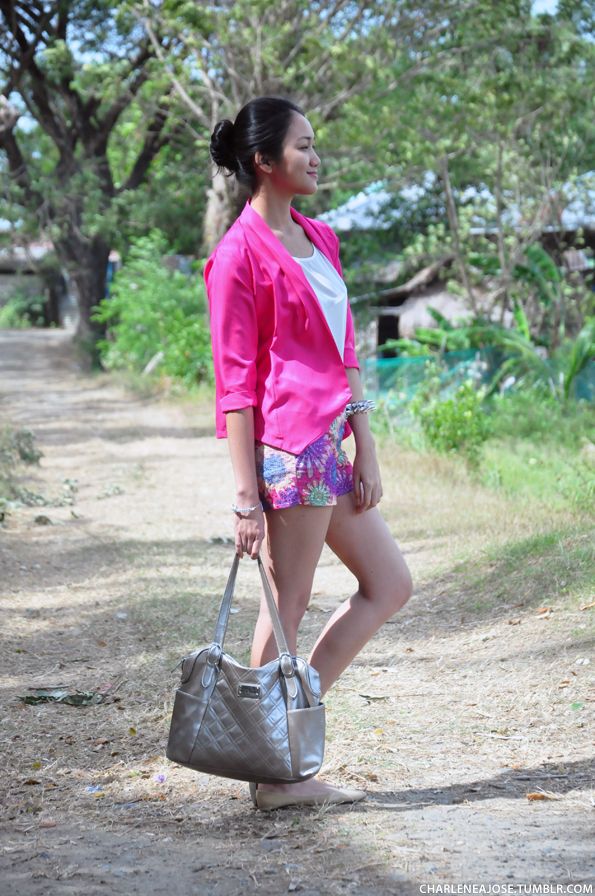 Hello! This is what I wore last December 23rd when my Mama, siblings and I went to Nueva Ecija. It was a premature visit though because we only had to drop off fireworks and some of the stuff (clothes, shoes, bags, etc.) the family doesn't use anymore. If you've been a reader of my blog for a long time already you would know how much I love going here. Not only for it's picturesque surroundings, but also because you get to detach yourself for a while from all the things you're used to having (e.g. gadgets and the internet) Somehow trips here also remind me to never take things for granted.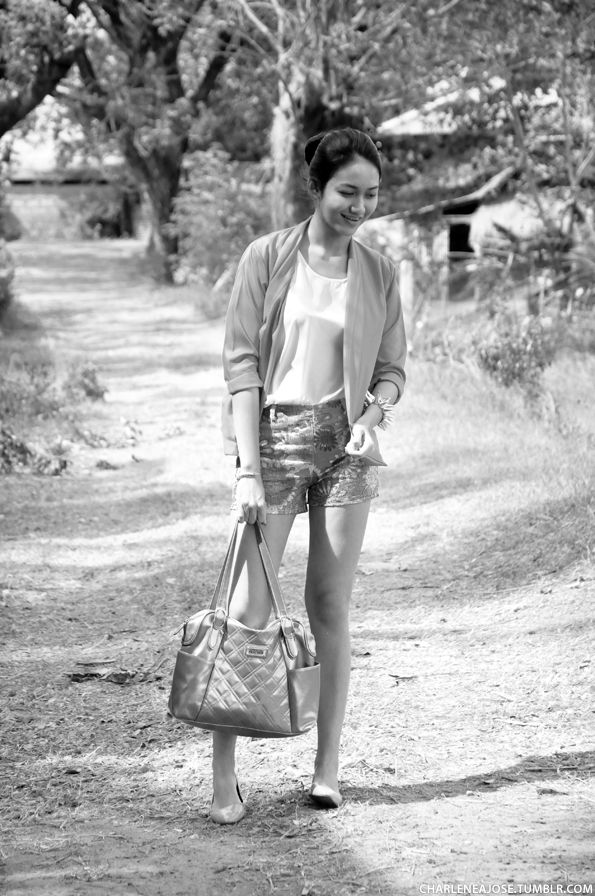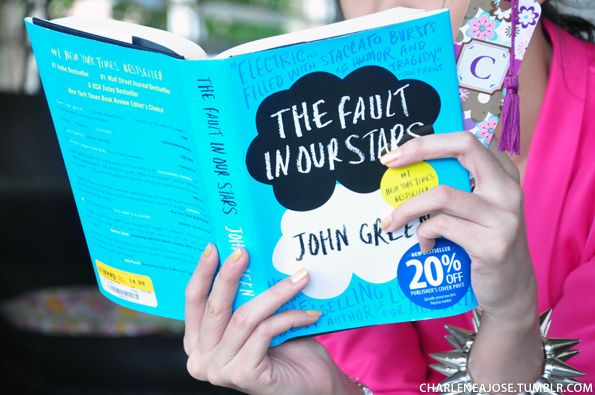 Anyway, while Mama was catching up with her Mom and other relatives and my siblings were out playing with their cousins, I spent that perfect, windy day reading through the remaining chapters of 'The Fault in our Stars' by John Green. It is really a book that will give you 'kilig' vibes (COME ON! That Okay thing between Hazel Grace and Augustus is just…) but to be perfectly honest, I wasn't all that satisfied. I've read another one of his books (Looking for Alaska) and I somehow felt that after the climax the remaining text seemed dragging and that everything suddenly died (not gradual, sudden) and you are left with a hanging feeling, and not the good kind. However, that is just me so if you're thinking of reading it by all means go ahead! :D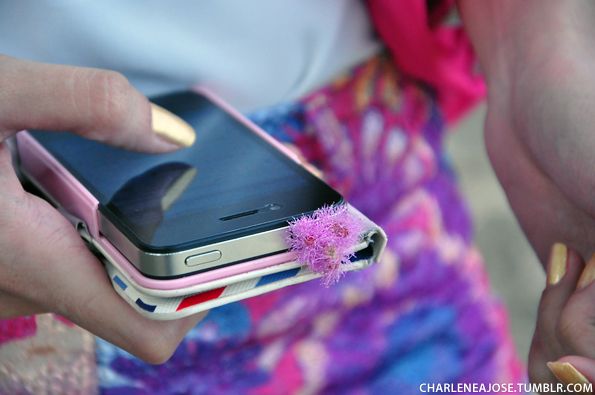 Something random: While Chelsea and I were taking outfit photos, Tommy came up to me with a bunch of tiny flowers and told me these look like they can be made into the iPhone pluggies he sees online. I went on ahead and used them and got so giddy because they actually match my current case and outfit! Hihi yun lang! Sorry I'm a very mababaw person. LOL.
Instagram photo! Follow me on Instagram! My username is @charleneajose. Thank you! :D

122312 in photos:

• Breakfast on the go (literally)
• Perfect weather for me is a mix of chilly yet sunny
• I live in the province but it's always nice to go to a 'real' province every once in a while. Say hello to the fields of Nueva Ecija.
• 'Fault in our Stars' … Okay.
On the way home, we passed by a Jollibee mascot, and being the kid that I am, I rolled down the windows, shouted "Hi, Jollibee" and took this photo while he posed for me. Hehe thanks, Jollibee!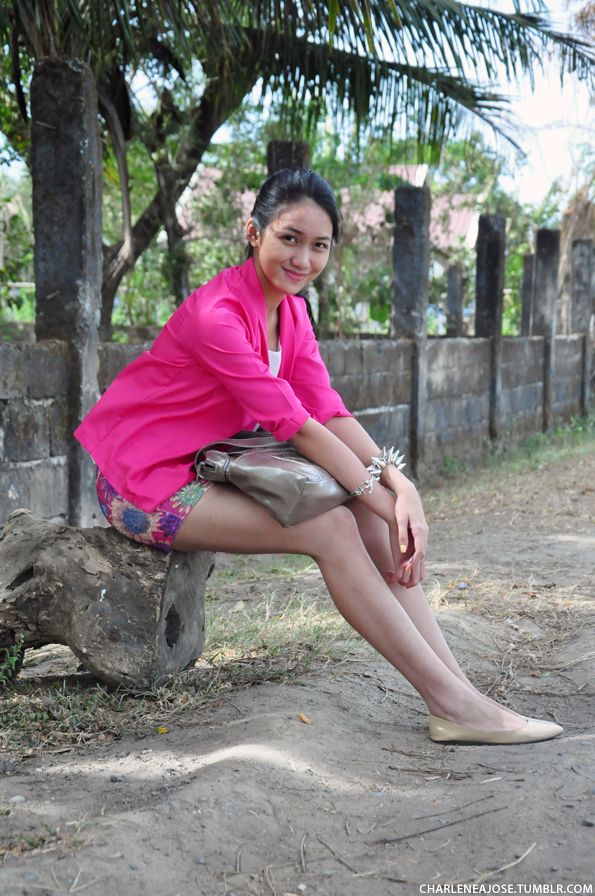 P.S. It wasn't really a Friday when these shots were taken. LOL.
I hope you all had a great day today! Thank you so much for reading and have a good night! :)
Photos by: Chelsea Ajose
What do you think of this post? Comments are always appreciated! :)
(Source: charleneajose)
#Jollibee
#Little Nook
#TumblrFashionBloggers
#books
#fashion
#iPhone
#instagram
#outfit
#pink
#pluggies
#self