Artworks by Ar Garnica
If there's one word I can use to describe myself it would the word appreciative. I am a very mababaw person and it takes very little to make me happy. Take these two artworks above, for example. A reader of mine sent these last February 14th. I only got to post this now because the past weeks have been hell hell weeks over at school (double hell because in Schools of Nursing, every week is hell week) Anyway, I think I've already said this before but I always get kilig every time someone makes an artwork of me. Extra kilig too because this came with a really sweet note! I know I always say this, but to all my readers, thank you so much! I don't know most of you but I would just like each and everyone of you to know how much I appreciate the time you give in liking my posts, joining my giveaways and most of all, reading my very wordy entries (that's just the way I am! Haha!) I will never be where I am right now without you guys! Here's a big I love you, from me, to you!
I hope you all had a great day today! Thank you so much for reading and have a good night! :)
What do you think of this post? Comments are always appreciated! :)
Hello! Here are some of the clothing I received these past few weeks/days. Some I've already worn, but I'm still putting these up here as another way of thanks to my lovely sponsors! I've posted most of these on instagram also, so if you have one, please follow me there (username: charleneajose) :)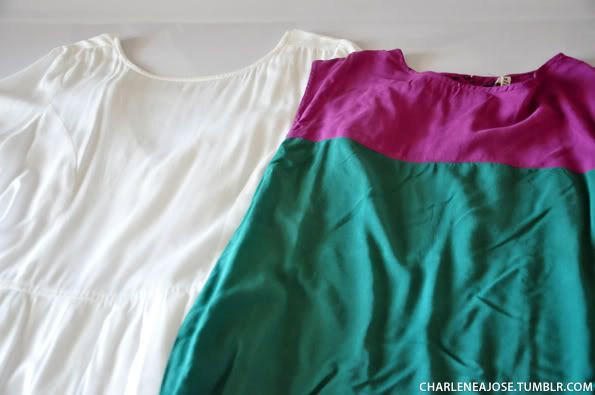 Cut out little white dress and 'Pop of Color' top (worn here) courtesy of Nita Clothing.
Printed mullet top (worn here) and orange dress courtesy of Gelibean Couture. Giving away these two items! Join now!
Floral peplum and mullet top (worn here) floral mullet skirt and aztec bodycon skirt courtesy of Fashion Infinity.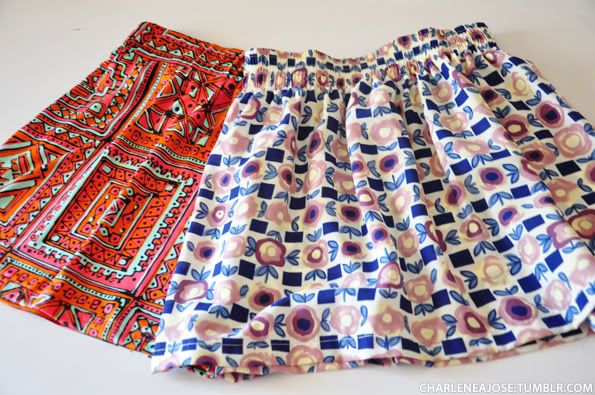 Aztec bodycon skirt and floral circle skirt courtesy of Paradise Treats.
Peach and red sheer cover-ups and purple and blue galaxy print bodycon skirts courtesy of Little Nook.
To all my sponsors, thank you so much again! I cannot wait to show you guys my future outfits!
P.S. I have 2 ongoing giveaways!
Best of luck  to everyone who will join! :)