Thursday, 17 October 2013
Just got Famous-ed!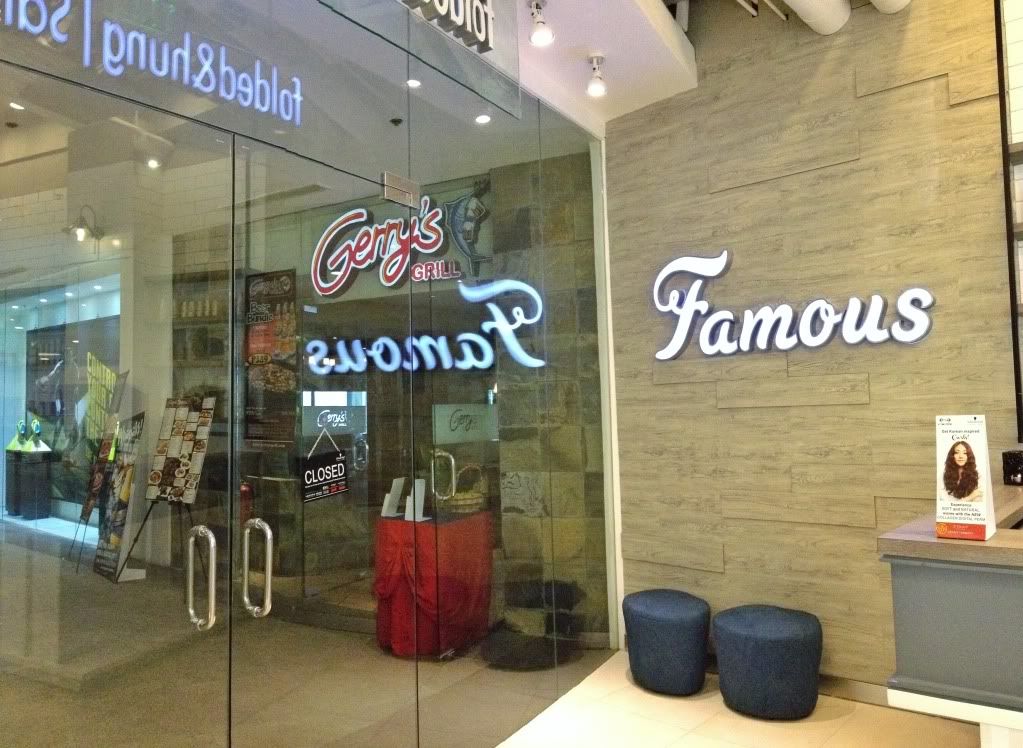 If there's one word that my hair and my current physical state share at the moment, it would be the word unhealthy. So many things have happened in the past weeks and I can't believe that in a few months I'll be leaving college and will be entering a whole new chapter in my life! But before I get carried away (I have my tendencies LOL) let me tell you about an adventure I had some days ago! Last Tuesday, I got invited to go and check out Folded and Hung Famous Salon's newest branch in Glorietta 5. Usually, I reserve all my blog related activities for the weekends, or if not, weeknights, but since I had PM duty scheduled for that day, I decided to go for it, thinking it was better to do it now while I was still just imagining that my hair had a life of its own begging me to find the time and have it treated rather than face the flip side of the coin. Haha!
So anyway, let me now take you through what happened in photos and captions!
Here's a panoramic shot of the front part of the salon. I've always been a fan of wide, open spaces with lots of good light and Famous Salon is exactly that. Everything just looks so clean and organized, don't you think? :)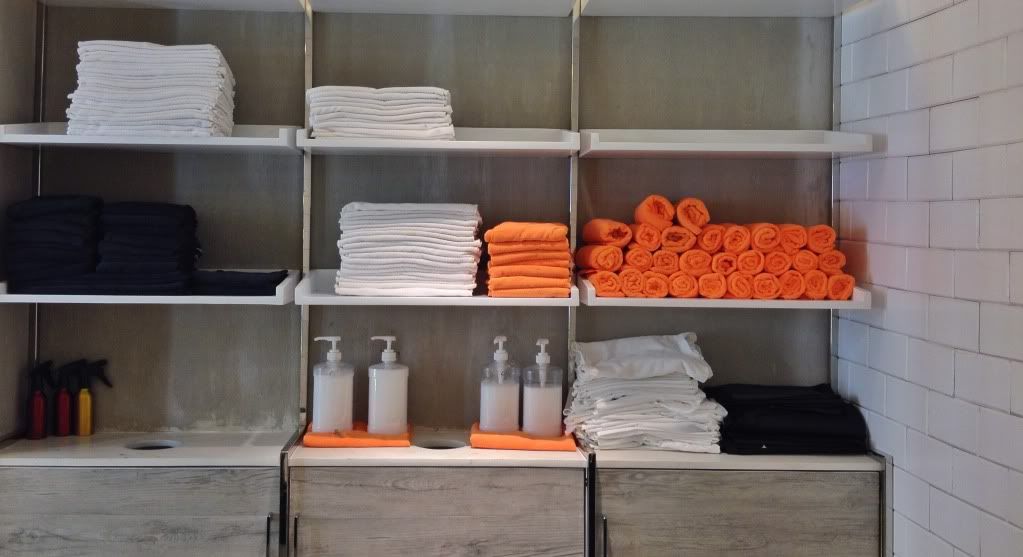 This is the area where they wash your hair! This is totally unrelated but the colors in this photo makes me think of Halloween! Haha!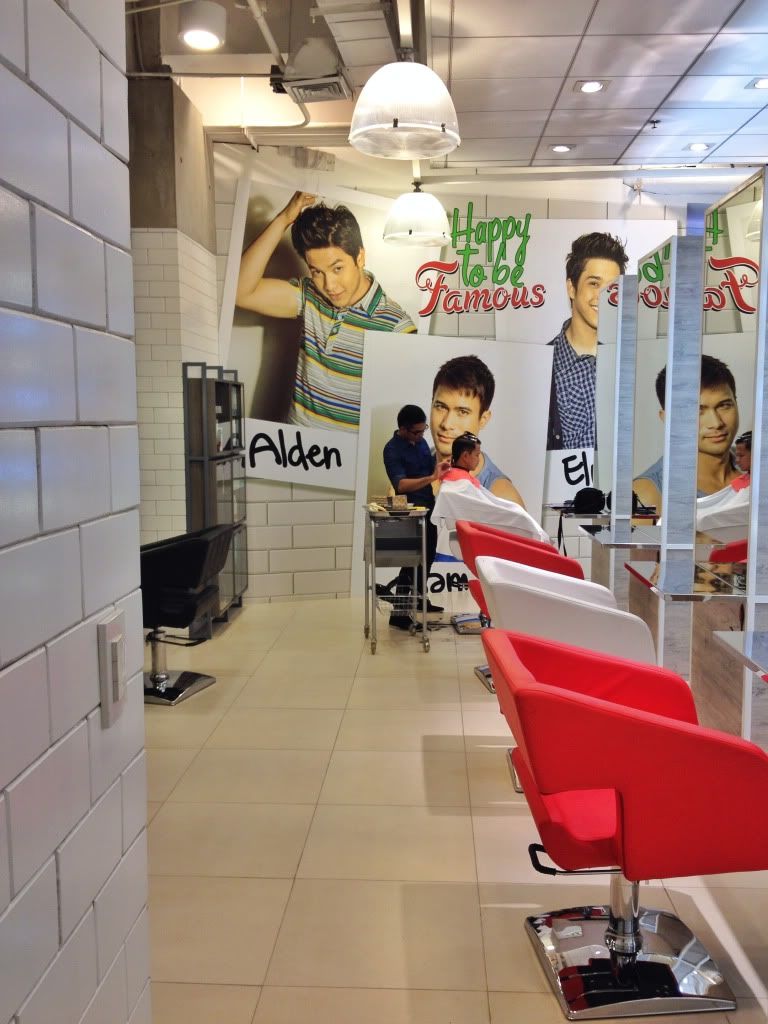 Huge posters of local celebrities…
…and awesome collages of international icons! I love this wall so much I wanted to take a part of it home. LOL!
Fellow bloggers and real-life couple, Gerd and Angel, getting famous-ed! Hi guys! :)
So anyhow, let us now talk about my experience! We were told that we can have anything done to our hair, but since I was in a bit of a rush and had only an hour to spare, I opted for a reparative treatment instead.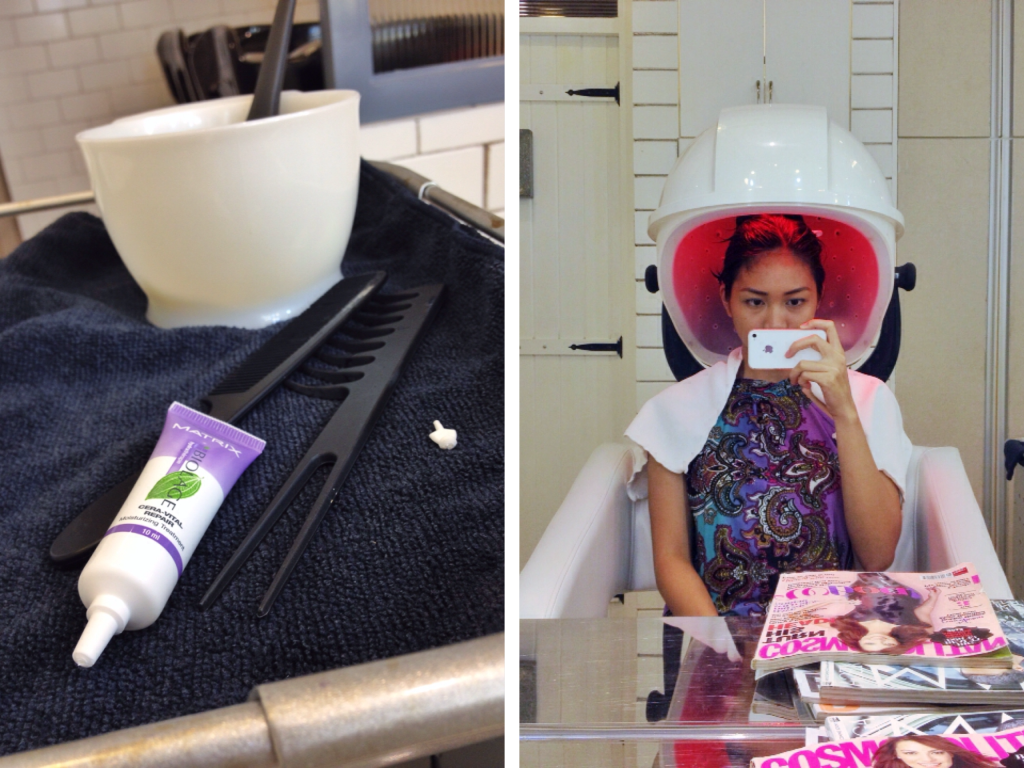 I had no idea what service to get, so as per Marquee's suggestion, I got the Cera-Vital Repair Moisturizing Treatment and deep smoothing masque. It's basically just a strengthening and hydrating treatment great for overworked tresses (AKA my hair!) I kind of regret not being able to take before and after shots to share with you guys though, but rest assure that the result was amazing! After an hour, I ended with thicker, smoother, split end free (although I don't really have a lot in the first place) hair. It smelled really nice after too! And as if that wasn't enough, Marquee and Hazel styled my hair into these gorgeous curls also! My hair has never looked and felt this beautiful!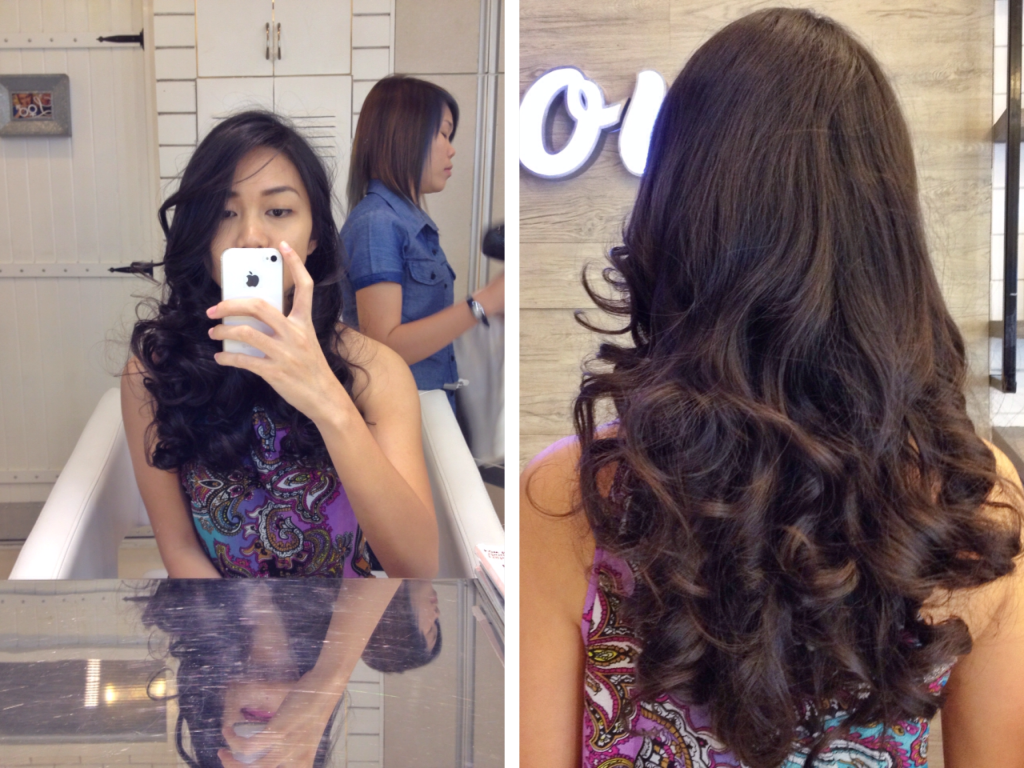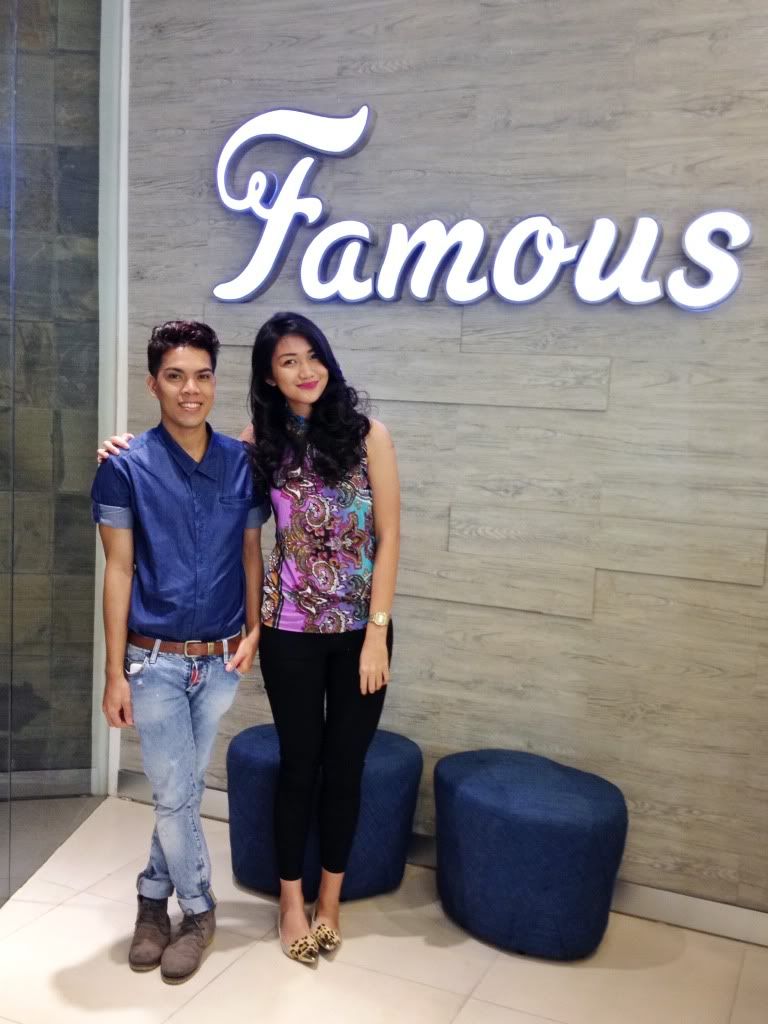 With the fabulous Marquee Alonsabe, who I got to work with sometime last year for my shoot with Jellybean. Hello Marquee! Thank you for always doing a fantastic job! It was nice seeing you again! :)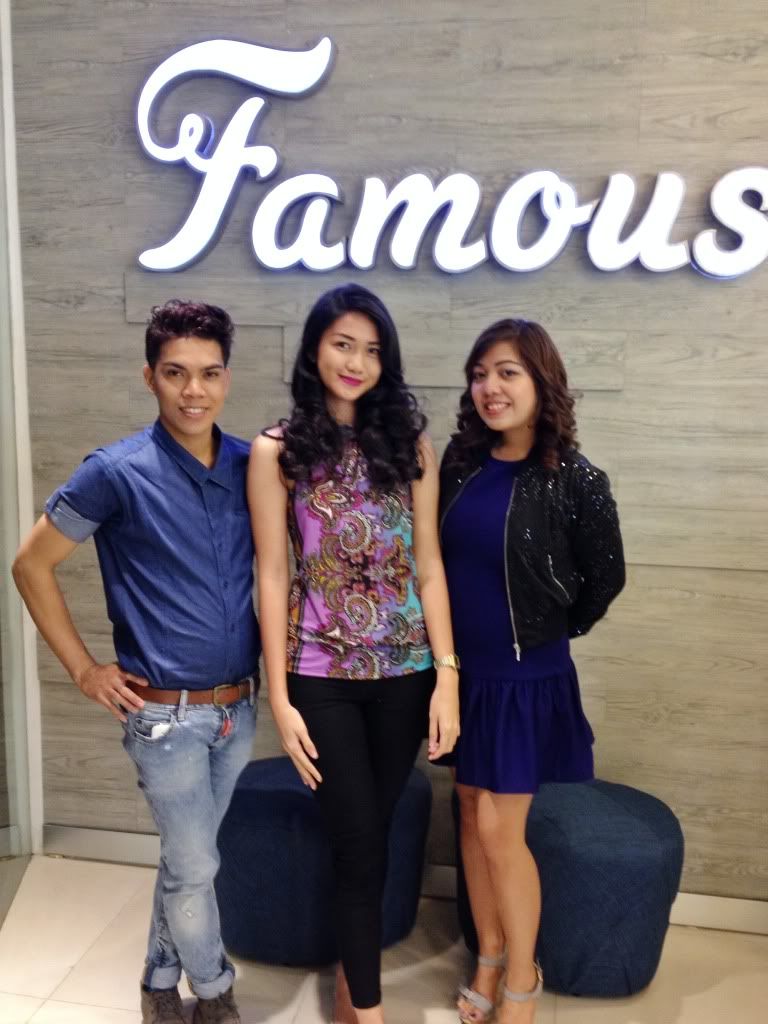 Marquee, me and Rain. Thank you so much for having me! I love my 'famous' hair! :)
Folded & Hung Famous Salon is located at the second Floor, Glorietta 5, near Gerry's Grill. They also have a branch on the third floor, Adriatico Wing of Robinsons Place Manila and on the ground floor, Connecticut Arcade, Greenhills Shopping Center.

For more promos and updates, visit their website. Please also like them on Facebook and follow them on Twitter and Instagram!
#self
#hair
#reviews
#collaborations
#Folded and Hung
#Famous Salon
#sponsors sponsored
#salon
#Philippines
#beauty