Wednesday, 8 August 2012
Tumblr Fair 2012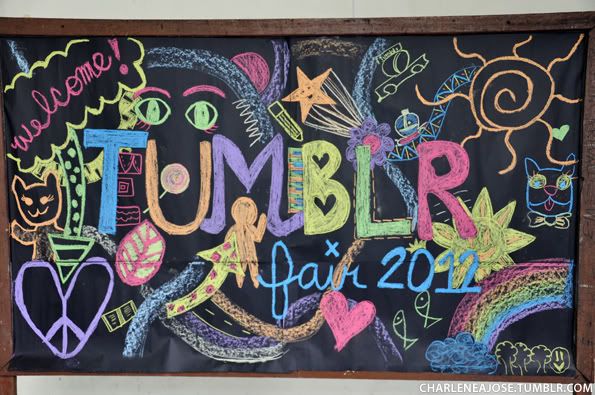 Hello everyone! As most of you already know, I attended the Tumblr Fair last Saturday, August 4, 2012. I actually came an hour before closing time (haha!) because I had duty and lectures but still, the experience was worth it. I might not got the chance to meet my readers face to face (to those who came to my booth and asked for my whereabouts, thank you and sorry! Please know that I got kilig!) and man my booth personally, but I promised to set my priorities straight and school will always be first on my list no matter what. :)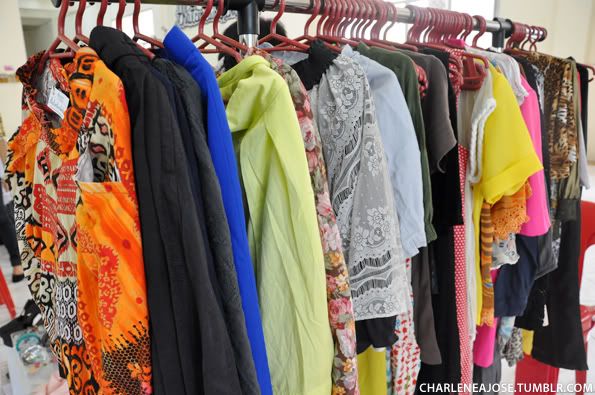 Anyway, here are some photos of the things I sold (I shared a booth with Dasha) and the event itself taken by my siblings, Chelsea and Tommy. They were also the ones who manned my booth! I love how supportive my family is on my other endeavors (fashion, blogging and modeling) I am such a lucky girl!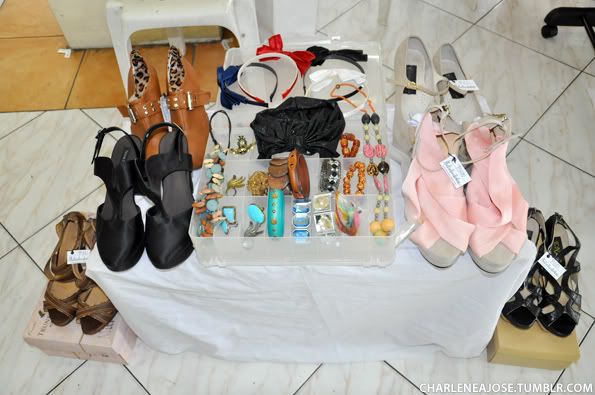 Let me now take you through what happened that day in photos and captions!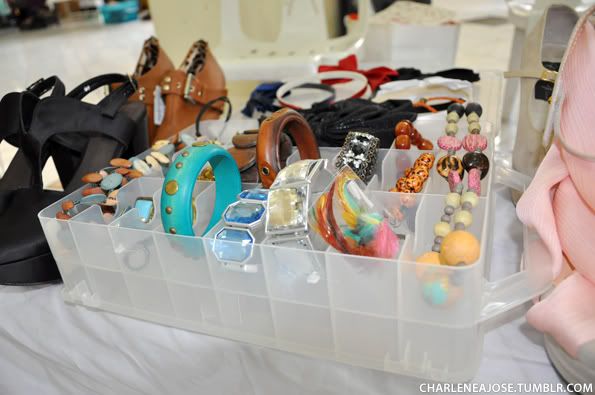 I'll be selling all the unsold items during the bazaar online (at much lower prices!) Keep on checking my blog and twitter/instagram account for updates! :)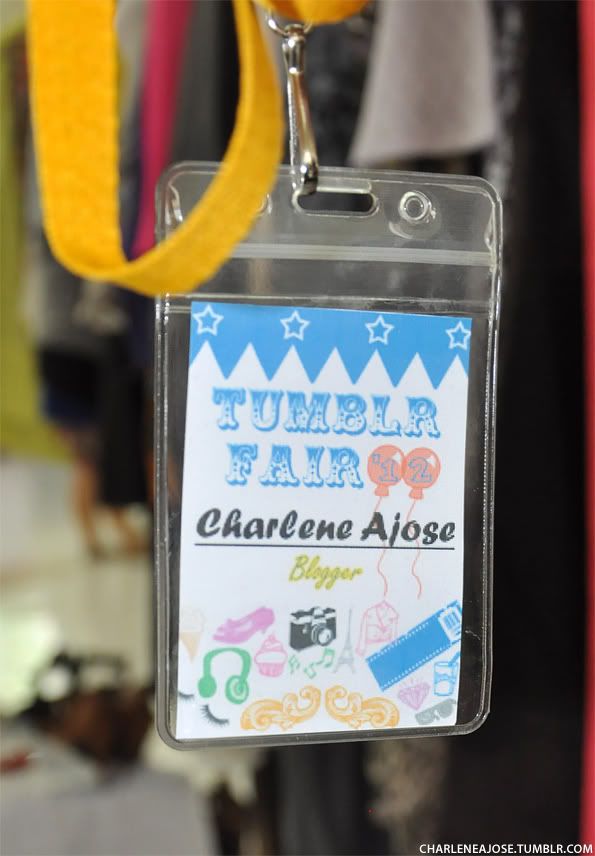 My blogger ID!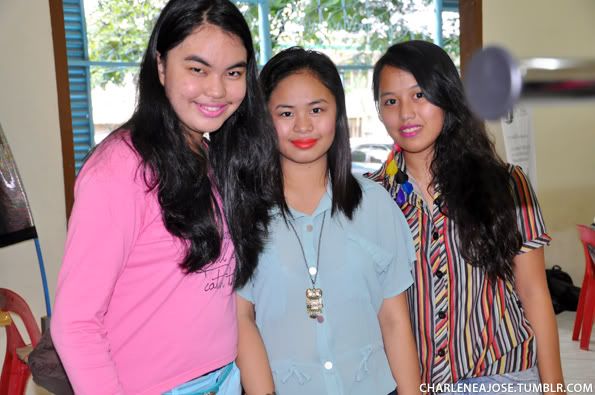 Say hello to these three sweet girls! Aside from being my first customers (Thank you!) they, or more appropriately, Rhea, asked where I was. Upon knowing that I was on duty and won't be able to make it until 4:30pm, she asked to take a photo with my little sister instead! So cute! :>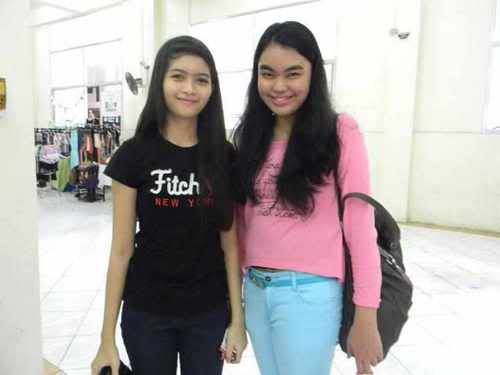 Here's their photo together! Anyway, I just had to say this. My sister lost her phone during the fair. To whoever took it (we know, because the moment she realized she lost the phone, I called it immediately and discovered the phone was turned off) please know that you hurt my little sister. She bought that phone with her own money, and saving up money especially for a high school student isn't easy. I don't care what your reasons are. Stealing is stealing. If you are reading this, may God bless your soul.
Dear thief, I am watching you. Photo by Romeo Enciso. Haha! Know more about my outfit here.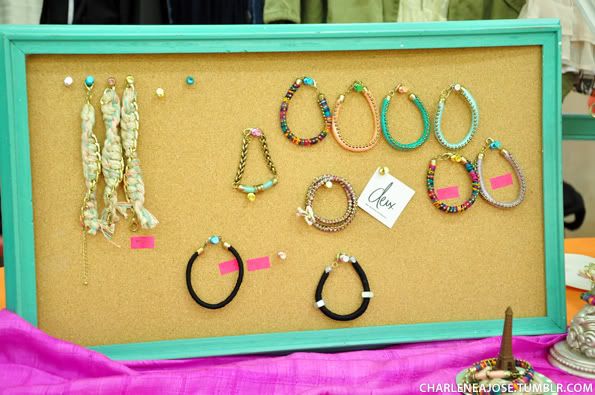 Okay. Enough of that! To lighten this post up, here are now more photos of the event! :)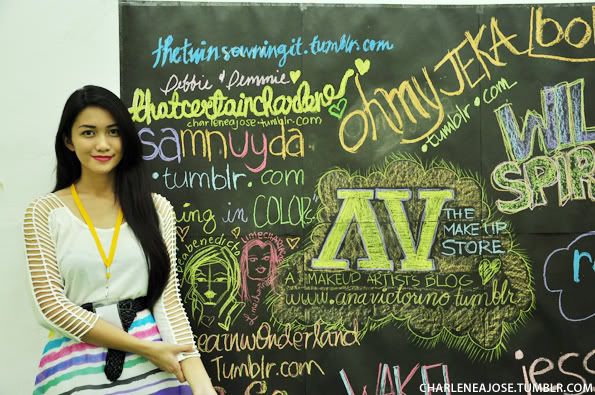 First agenda: Write on the huge URL wall. I came in late so there wasn't any space left anymore, but I managed to squeeze in my blog name and URL here. And of course, here's an obligatory photo. Yay! :D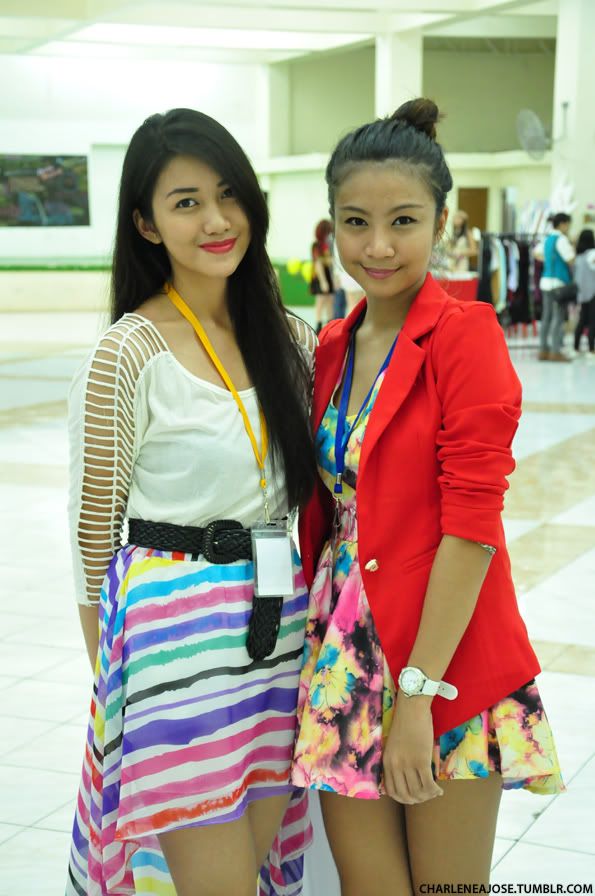 Me with my BB Dianne! :)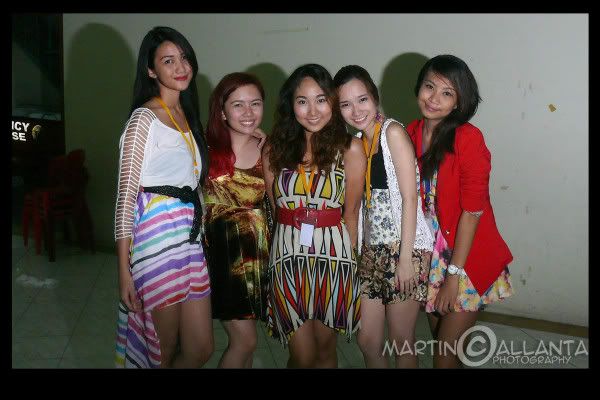 Me with my other BBs! Kisty, Erika, Jessa and Dianne. I hope next time we would be complete though! Thank you Martin Callanta for the photo!
Photo taken from BB Kisty's blog. Thanks BB! <3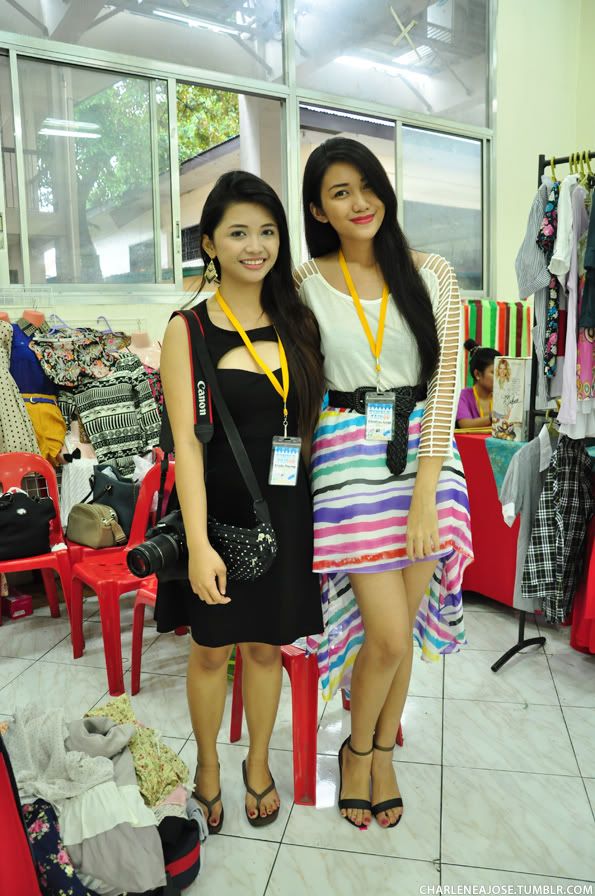 With the ultra hard seller, Krisha! Hello, pretty one! :)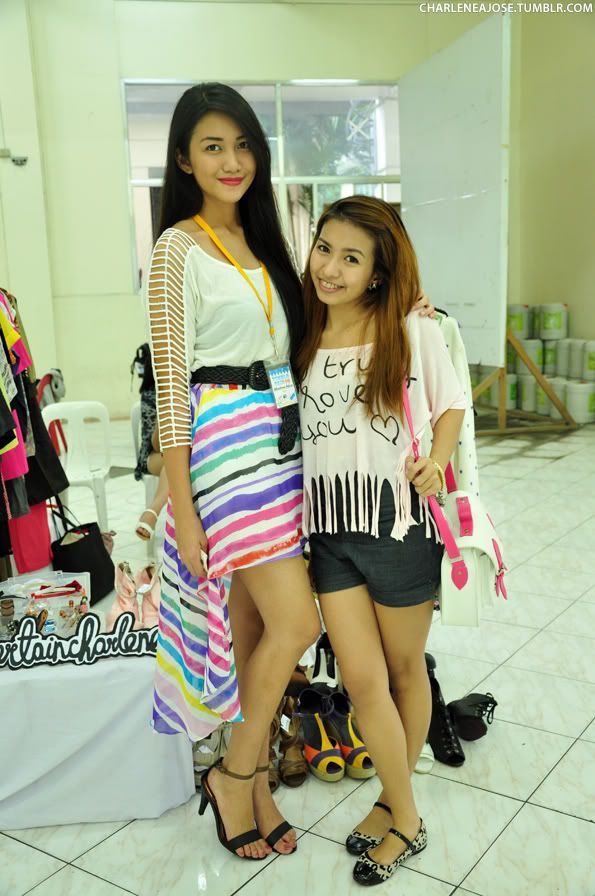 This sweet girl was browsing my racks and I, being the enthusiastic salesperson that I am (chos) approached and asked how I could assist her. She then told me she reads my blog, and asked if she could take a photo with me. I asked what her blog was, and I immediately recognized it. Most of you do not know, but I try my best to visit the blogs of each and every one of my followers. I recognized itskittychelle easier though because she's one of those who always 'likes' my posts. Hello Chelle! Thank you for being so sweet! :)
Photo taken from Chelle's twitter. Check out her post on the Tumblr Fair here. Thanks for the photo! :)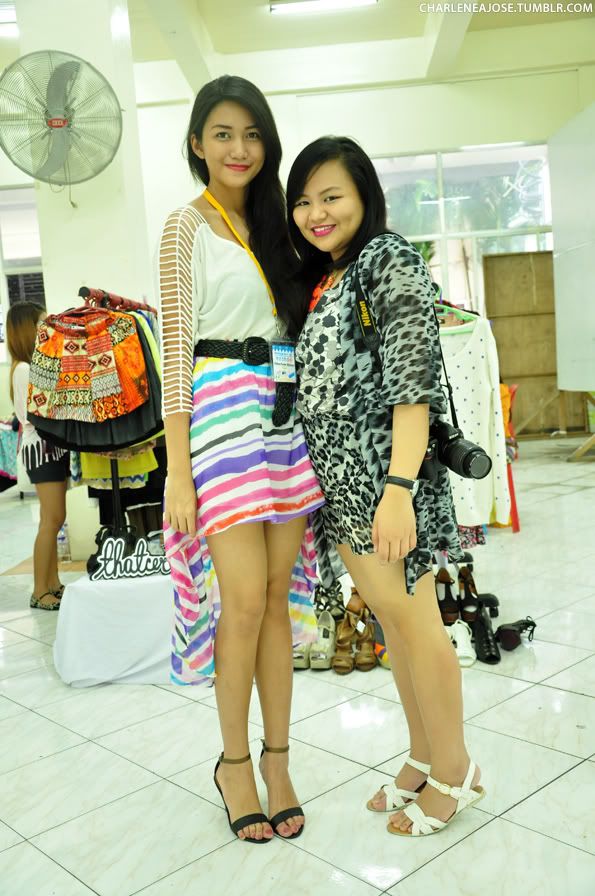 With my booth partner and forever bebe, Dasha! I love you! So proud of you! :D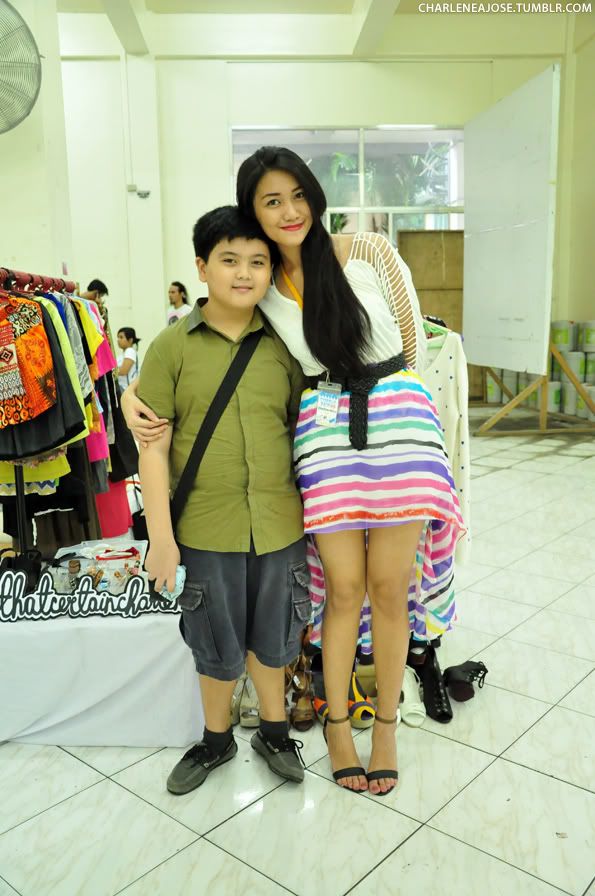 The treasurer/auditor of the day, my little brother Tommy! You guys don't know how excited Tommy was for me for this fair! Weeks before he was already so full of questions on how they would arrange the booth, how much to sell the items for, whether I would be printing out a tarpaulin, etc. See! I told you how supportive my family is of me! Thanks Tommy! Sweet mo forever. Ate loves you! :D
Me with two of the event organizers. Hello Jeka and Gena! Girl, I love your skin tone! :)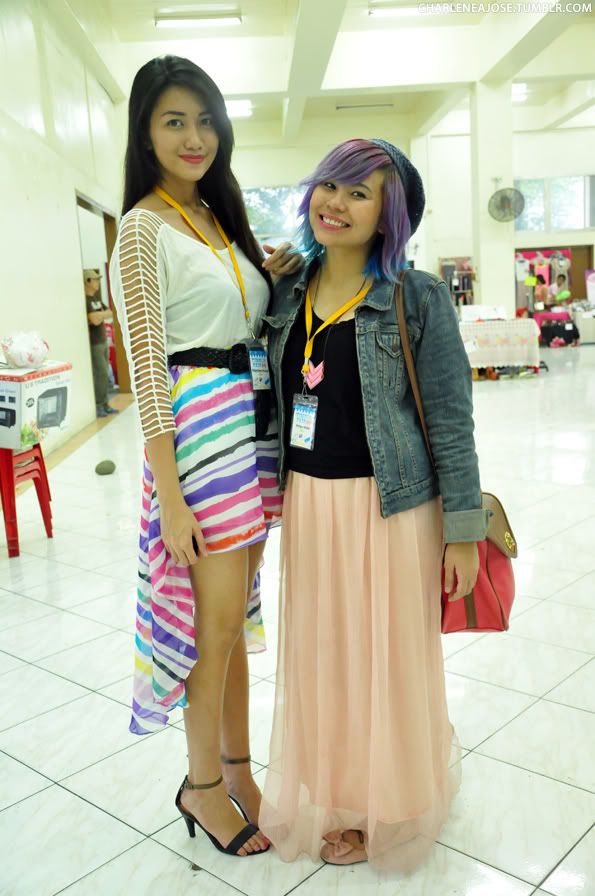 Me with Helga THE Weber. The last time I saw her, her hair was neon pink! I love this girl, both online and offline. Her posts are always full of wit. Hello Helga! Your hair never fails to amaze me! :D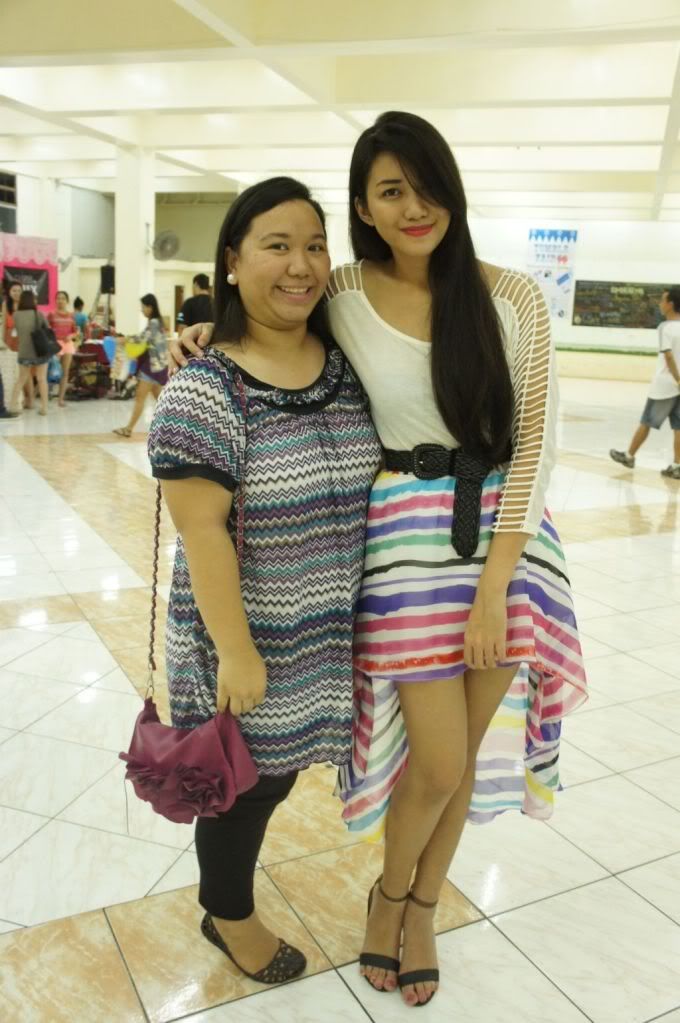 While I was taking outfit photos, this sweet girl came up to me and asked for a photo! Turns out she was once from St. Luke's College of Nursing too (she saw my cap! Haha. Oh diba. Halatang galing duty!) Again, I asked her tumblr username, and recognized it because she won one of my giveaways! Hello Kristina! Thank you for the photo! :)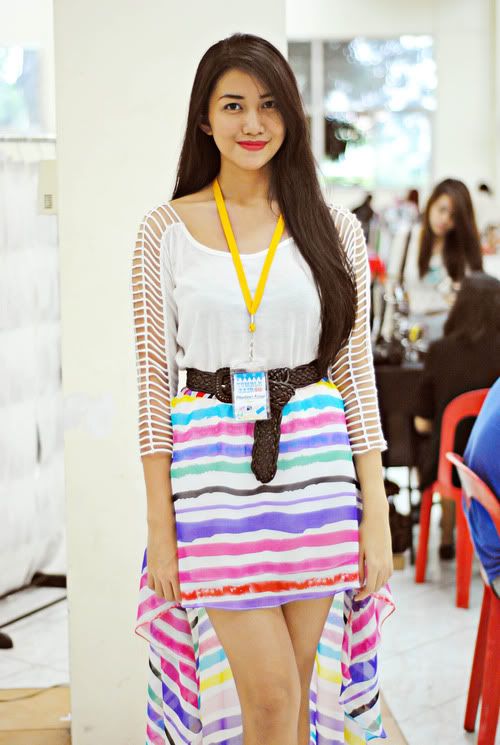 Photo by Sam Nuyda. Thank you Sammy! :)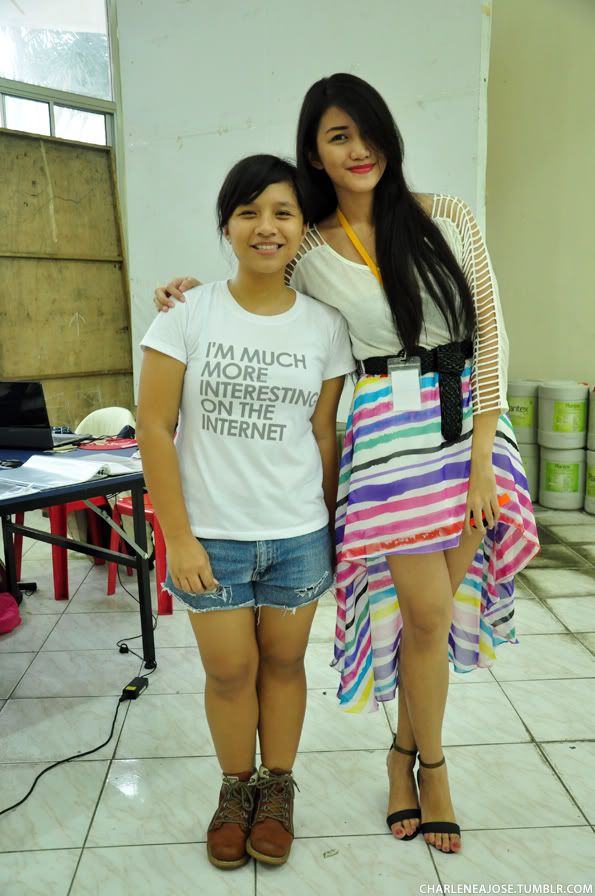 And of course, let us not forget this girl! Kath told me she waited for me before deciding to go home. Eh bakit ang sweet mo? During the time I wasn't yet at the event, she took photos of my siblings too, and I quote "Baka hindi na kita abutan! Kaya sila na lang piniktyuran ko." I missed you Kath! Thanks for buying from me. It was seeing you and M again too! Shoot again soon? :)
A shout out also to mah boyz, the mad men of Mad House MNL! They told me they waited for me before starting to pack up. You guys are the sweetest! <3

Hi also to Nica of Punchdrunk Panda. Someone told me you were looking for me. Hello Nica! :>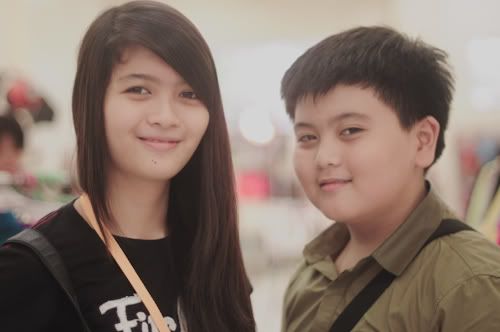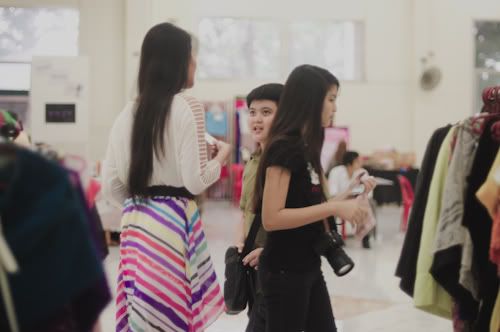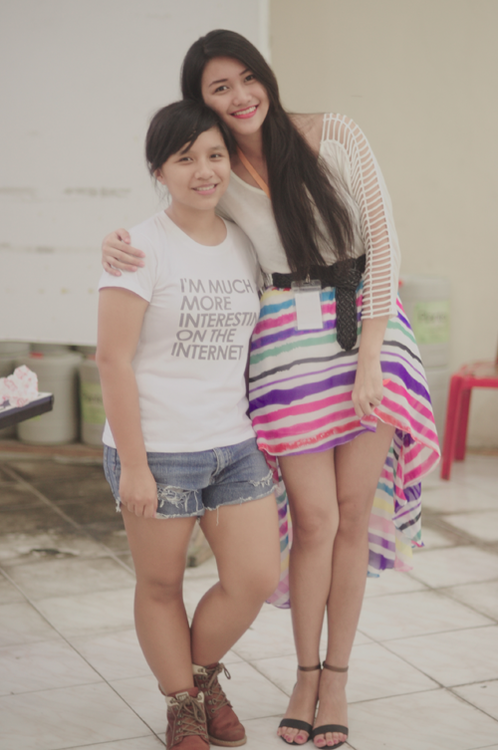 Photos taken from Kath's blog. View her post on the Tumblr Fair here.
And to end this post, here's a photo of me, while stupidly covering my clothes rack! Haha. To all those who came, dropped by, sorted through my stuff, bought, haggled, gave compliments, said hi, etc. Thank you so much! This is definitely a first I will remember forever! :)
P.S. If we have a photo together during the event (which I know aren't a lot because I arrived so late haha!) please e-mail them to chrlnajose@yahoo.com or tweet them to @charleneajose. I would love to post them here on my blog!
That's it! The rains have been stopping longer than last night, but the flood waters in our are a haven't receded yet. I hope everyone is safe and dry! Thank you for reading and have a good night! :)
What do you think of this post? Comments are always appreciated! :)
#Fair
#Tumblr
#TumblrFair2012
#TumblrFashionBloggers
#bazaar
#clothes
#diannedequine
#erikarodica
#events
#fashion
#for sale
#helgaweber
#iamteenuh
#itskittychelle
#jessaang
#kaththecrapout
#kistykreme
#madhouseMNL
#rheagulafo
#sale
#self
#shoes
#marianojuancho