Monday, 22 October 2012
Up or down
Hype this look "Up or down" on Lookbook.nu! Please hit that "fan" button too! <3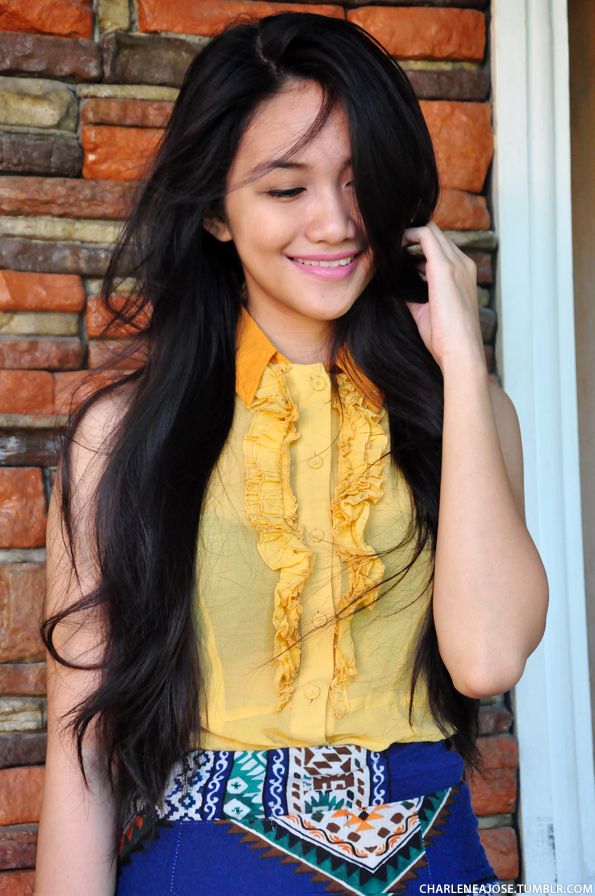 Yellow ruffled dress used as top - Forever21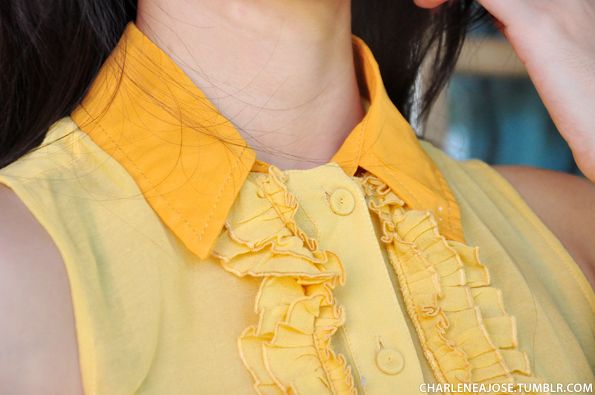 Detachable collar - courtesy of Cool Cats Manila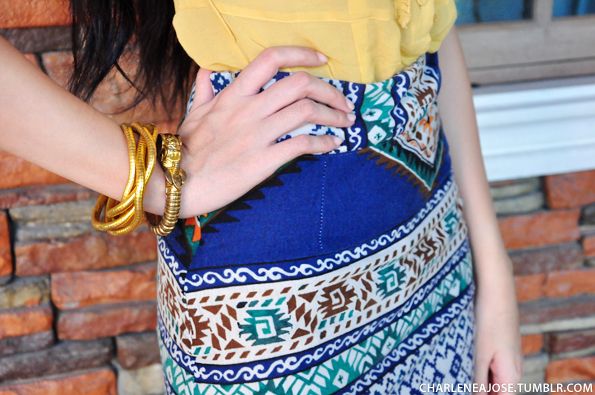 Aztec bodycon skirt - courtesy of Fashion Infinity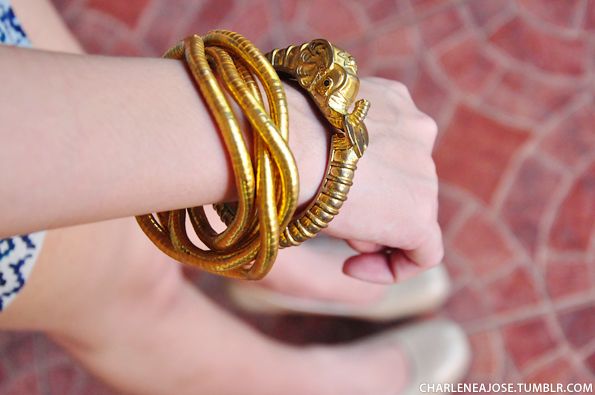 Flexible gold bracelet - courtesy of Cool Cats Manila, Elephant bangle - Paperdoll Shoppe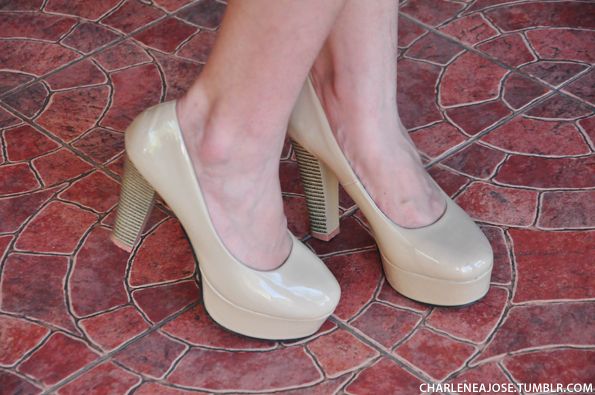 Nude pumps - Korean brand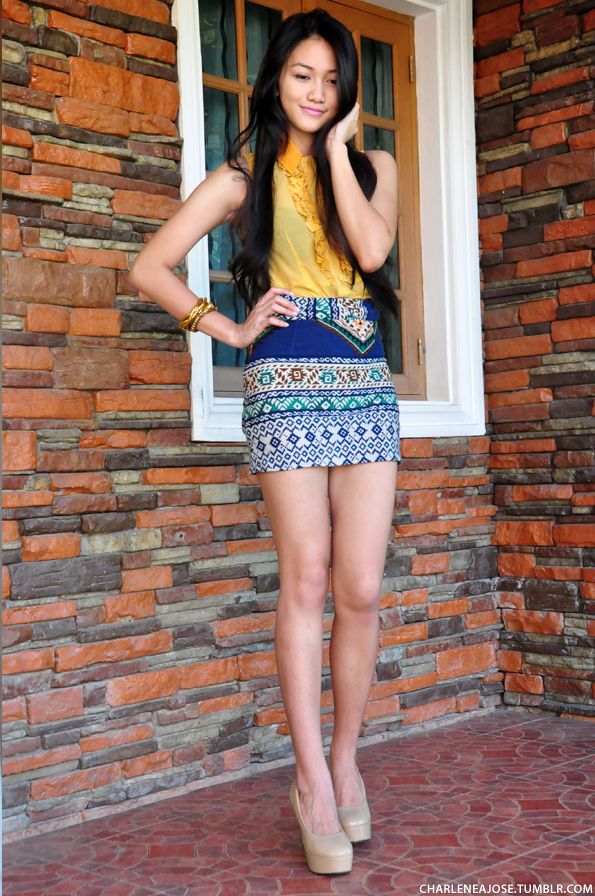 My hair has been in shambles for a little over a week now. Its in an awkward not too long not too short stage. You know, the one where you don't know whether to style it up or bring it down? That's where I got the title for this look, actually. I tried taking photos where my hair was up and another one where it was down. I honestly do not know what to do with it. I've never had my bangs this long, but I don't really know if I want my fringe back. Oh great. Now my hair has caught up with my bipolar personality!
Anyway, I'm really sorry for the lack of outfit posts. The past weeks have been nothing but giveaways mainly because I am so thankful for all the things I've been getting lately. Another reason is because of school (spell finals week) Now that I'm semi-free (I say semi because we still have our advanced lectures even though it is actually our sembreak!) I can now go back to all my unfinished businesses and that includes my blog!
I don't really have anything left to say for this outfit except for the detachable collar Cool Cats Manila sent me a few days ago. Someone from Lookbook commented how she thought that the collar was part of the blouse! Right? Its like they were made for each other. I love getting surprised when things like this happen. Haha! Hello to the mababaw side of Charlene the fashion blogger. LOL.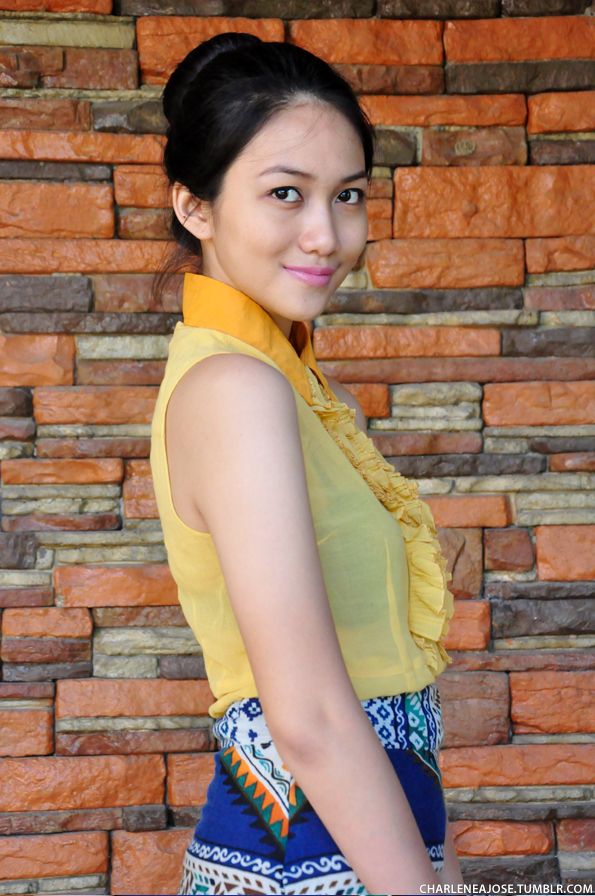 So, in the battle of the hairs (LOL what) who do you guys think fared better? Up…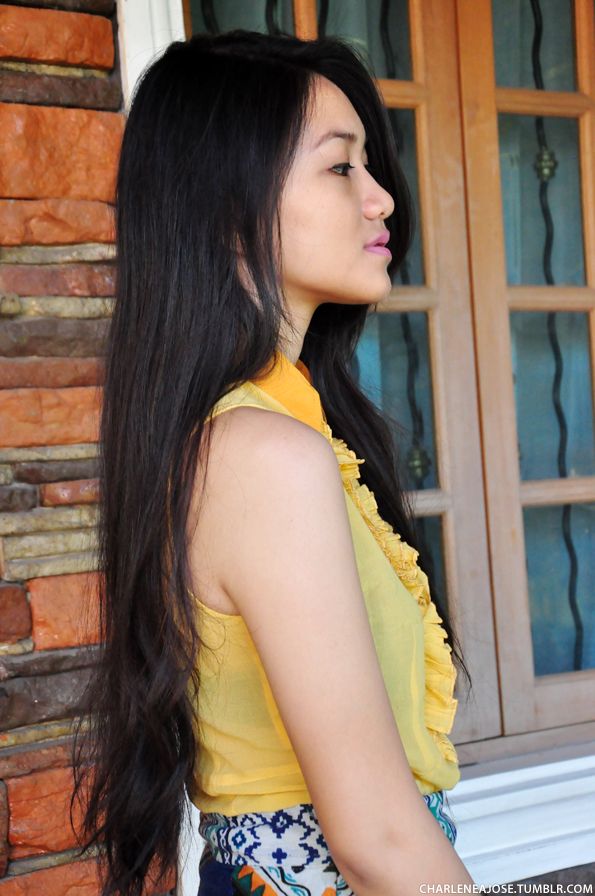 …or down? ;)
P.S. I tried a new way of enumerating where I got the items I wear in outfit posts! Please tell me if you like this way better (separate links under the product's photo) or everything in one line like before. Thank you! :D
Photos by: Chelsea Ajose (She has a blog! Follow her!)
What do you think of this post? Comments are always appreciated! :)
#Charlene Ajose
#Cool Cats Manila
#Fashion Infinity
#aztec
#fashion
#hair
#outfit
#prints
#ruffles
#self
#TumblrFashionBloggers