Tuesday, 9 October 2012
Galactic Sunshine
Hype this look "Galactic Sunshine" on Lookbook.nu! Please hit that "fan" button too! <3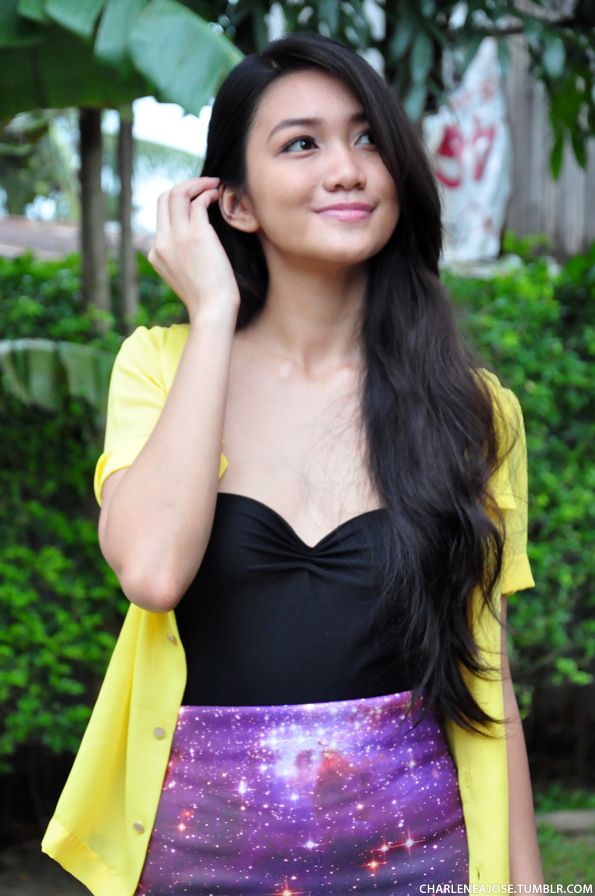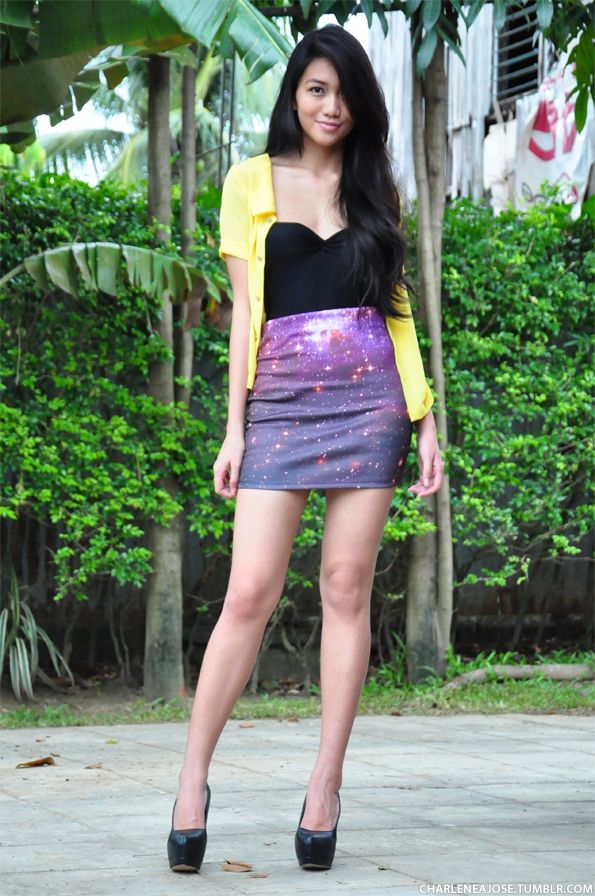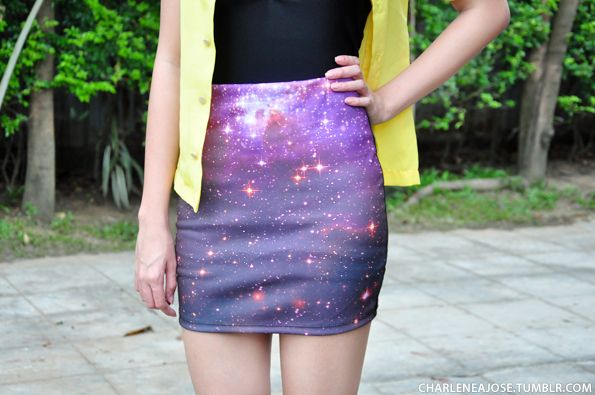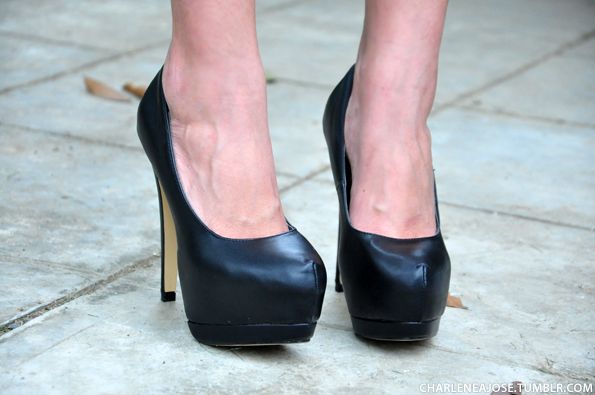 Black tube top - Customized | Yellow top used as cover up - Iconique | Galaxy printed skirt - courtesy of Little Nook |  Black pumps - courtesy of OASAP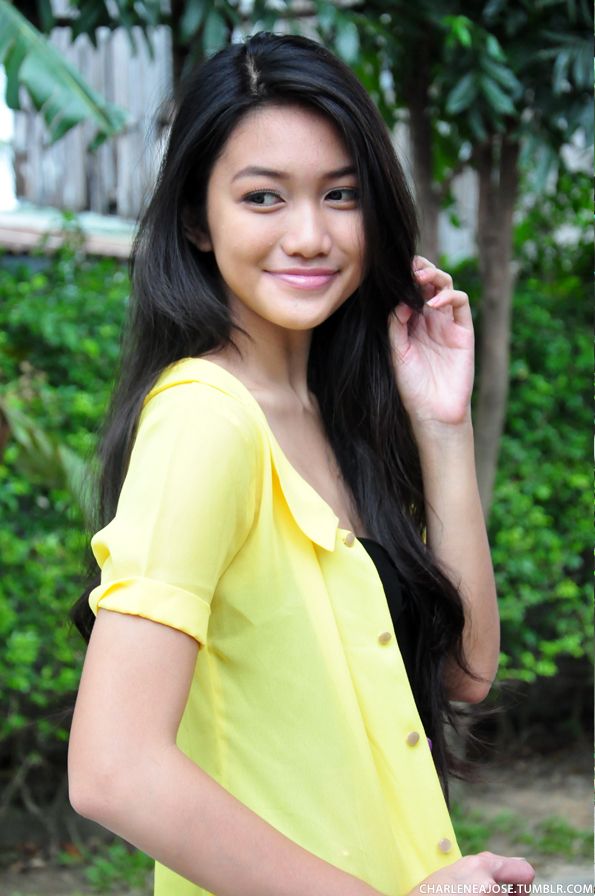 Most of you might think otherwise, but like everyone else, I also have my own set of insecurities - from the physical down to the emotional. However, I never let them get to me because I believe that with every single thing you lack, there will always be that one thing about you that always tries to compensate. They are called your assets, and you know what they say, if you have them, flaunt them!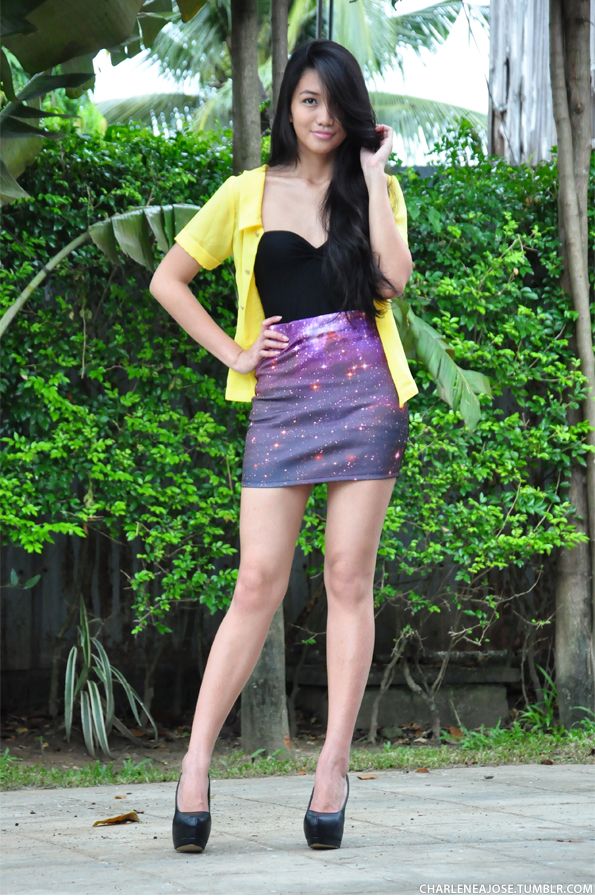 With that, let me introduce you to what I think is my biggest asset, my height. I've said this before but back then, I used to hate being tall. One reason would be because it does little to ease my awkwardness during the awkward period of awkward me growing up into a non-awkward person (awkward!) At present however, I've learned to embrace this gift God has given me. It hasn't only taken me places (Hello, modeling!) but it has also given me the added confidence I personally think I lacked before.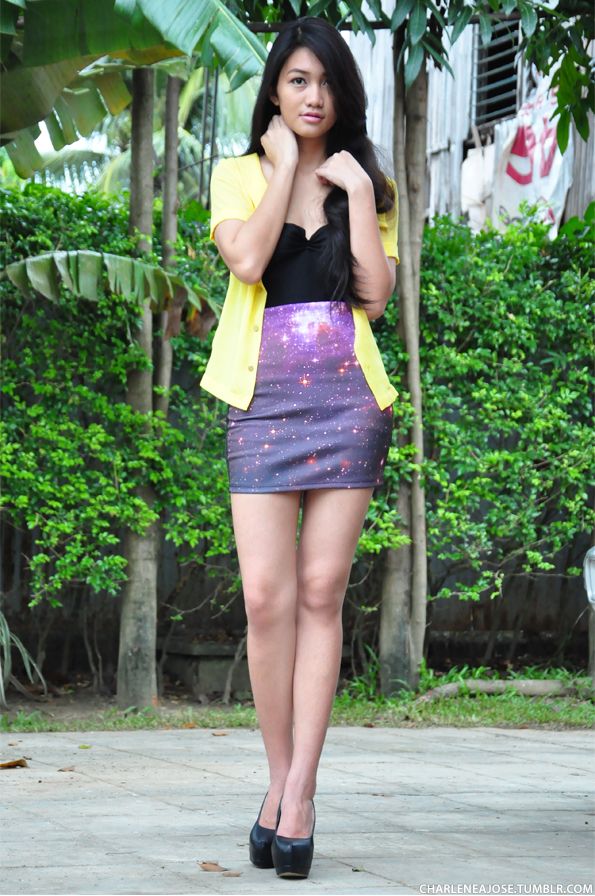 And now after all my blahblahs (haha! Thank you if you read through it!) comes the part where I actually start talking about my outfit (because this is, you know, an outfit post!) Remember when I said if you have it, flaunt it? Well, that is one of the main reasons why I absolutely love wearing skirts (and shorts, or anything short for that matter!) because they show off my other favorite thing about my body (is this post getting too narcissistic? HAHA!) namely, my legs. The number of skirts in my closet has increased dramatically in the past months (a huge part of that is due to my sponsors! Hello!) and I'm not lying when I say it makes me really happy. On that note, don't you just love my skirt? It's my first anything that is in the trendy galaxy print, and I am loving it. I made sure to balance the sexiness of it though (bodycon alert!) by putting a cheerful yellow top that I used as a blazer. That's how I got the name for this outfit, by the way. Yellow = sunshine, Galaxy print = Galactic. Haha sorry! I think by now you already know how much I always feel the need to explain myself (pretty obvious too with all the parentheses and disclosures going on in my posts. Oh I'm actually typing another one! See what I mean? Haha!)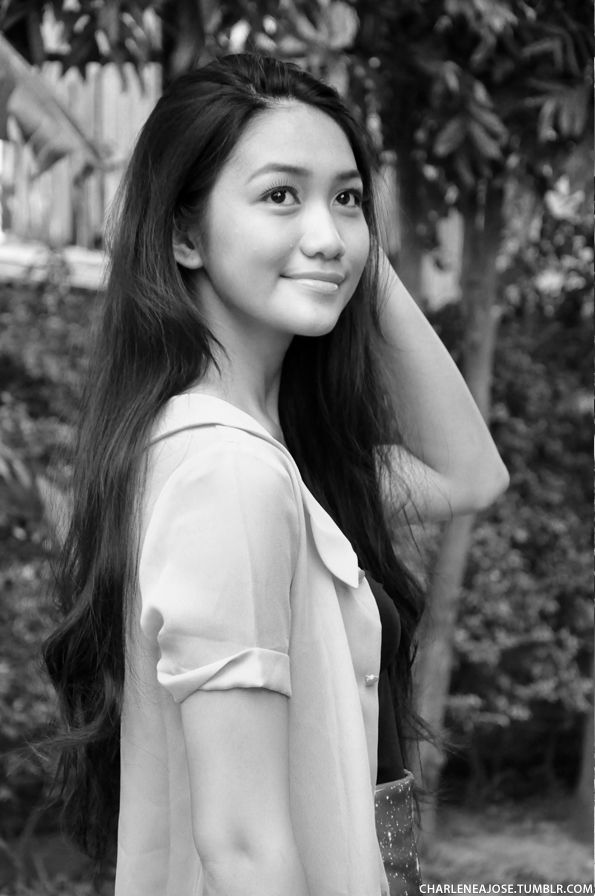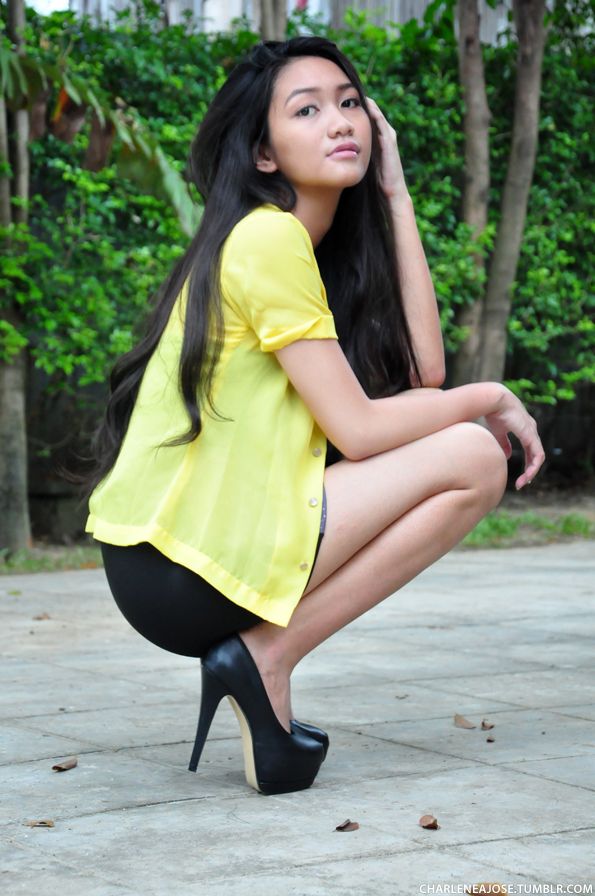 P.S. I have tons of giveaways on going! Please join if you haven't yet! :)
Thank you so much for reading! I hope you all had a great Tuesday!
Photos by: Chelsea Ajose (She has a blog! Follow her!)
What do you think of this post? Comments are always appreciated! :)
#self
#fashion
#TumblrFashionBloggers
#outfit
#galaxy
#prints
#OASAP