Monday, 27 August 2012
Little Miss Sunshine
Hype this look "Little Miss Sunshine" on Lookbook.nu! Please hit that "fan" button too! <3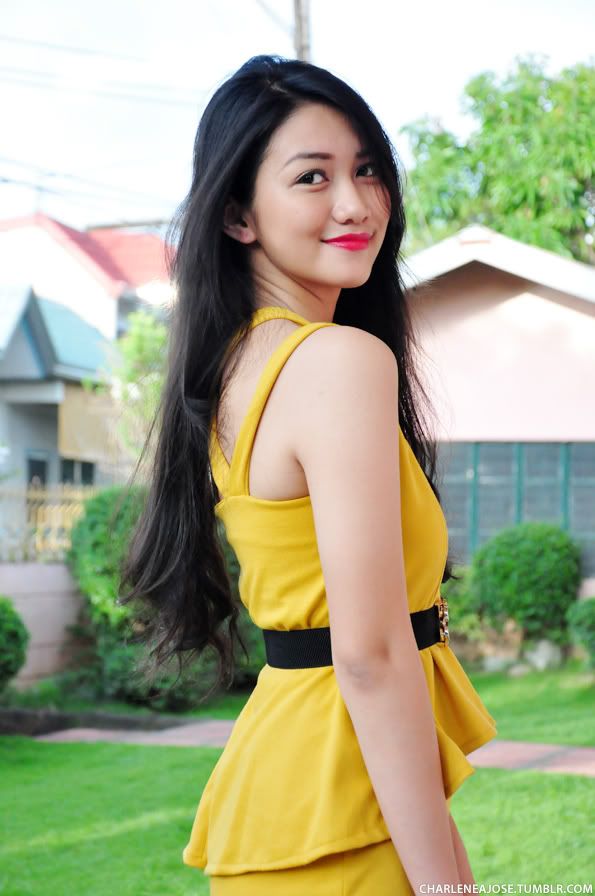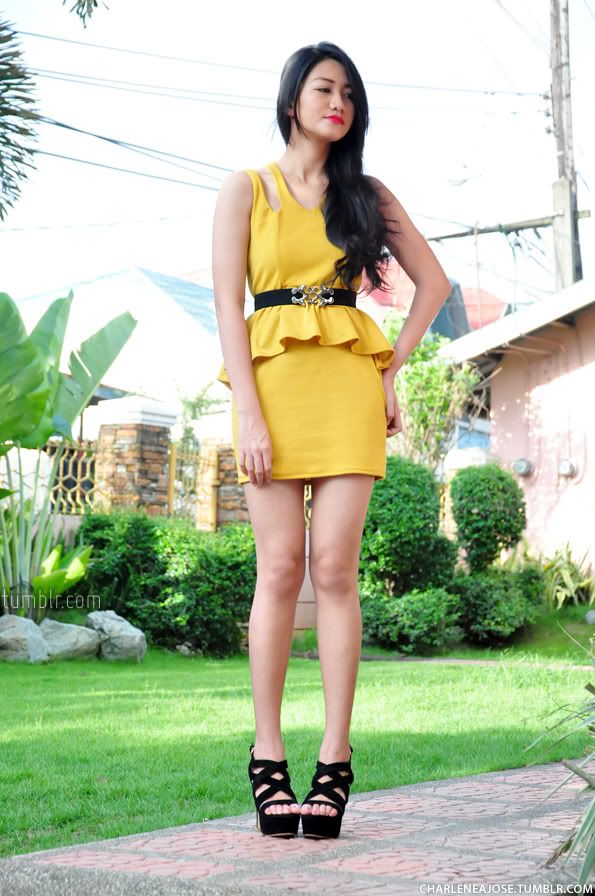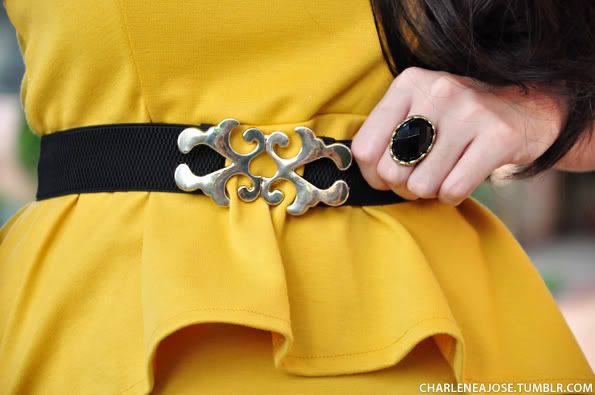 Mustard peplum cut out dress - courtesy of Little Nook | Belt - vintage | Black ring - Paperdoll Shoppe | Strappy heels - courtesy of CMG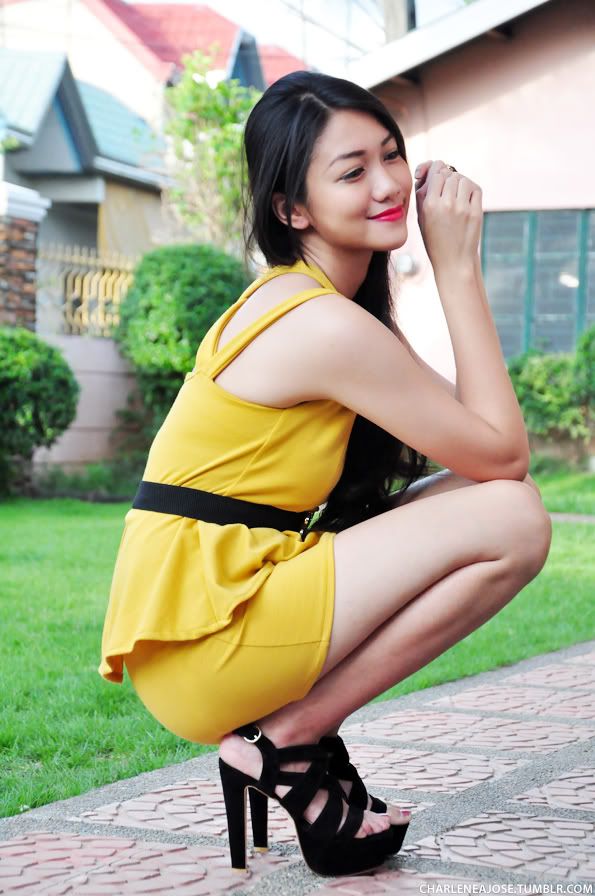 Hello everyone! This is what I wore last Saturday, August 25th, during the Mr. and Ms. SNA Grand Pageant, an event I organized with my friend Dasha and Krizia. To be honest, I didn't really wanted to dress up, because I knew I would be haggard and stressed all throughout the program. But alas, I was to award the 2nd runner ups with my fellow organizers so there you go. I'll be uploading photos of the event on my next post, so watch out for that!
Now on to my outfit. I decided that I didn't want to just wear another little black dress (I have tons of those in my closet by the way. I don't really know why though! Haha!) but I didn't want to stand out too much either (Hello! Agaw eksena? Contestant?) Unfortunately, I didn't really have the time to prepare an outfit because the weeks before I've been busy with school, pull outs, letters and all things related to the pageant. Thank goodness for friendly online shop owners, though. Geline, the owner of Little Nook (thank you Geline! You are a lifesaver!) graciously granted me permission to pull out dresses from her shop. I ended up with this pretty peplum dress. I was a bit cautious at first because mustard was never my color, but I think it turned out well. What do you think? Does the color suit me? :)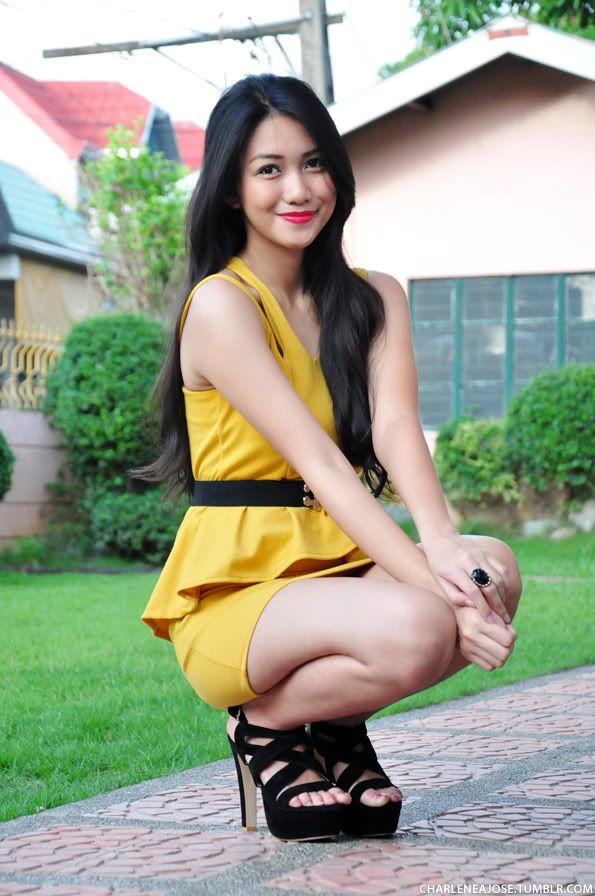 Thank you so much Little Nook for this pretty dress! It brought the season's hottest components together. Peplum, bodycon and cut outs. They also sponsored the second set for the contestant's color blocking shoot by the way. I'll post photos of the set soon too so watch out for it. :)
That is all for today. I stayed at home all throughout the long weekend to rest my beaten down body. How about you? What have you been up to this long weekend?
Thank you so much for reading! :)
Photos by: Chelsea Ajose (Follow her on Instagram too! Her username is ajosechelsea)
What do you think of this post? Comments are always appreciated! :)
(Source: charleneajose)
#self
#fashion
#TumblrFashionBloggers
#peplum
#trends
#mustard
#CMG